More Information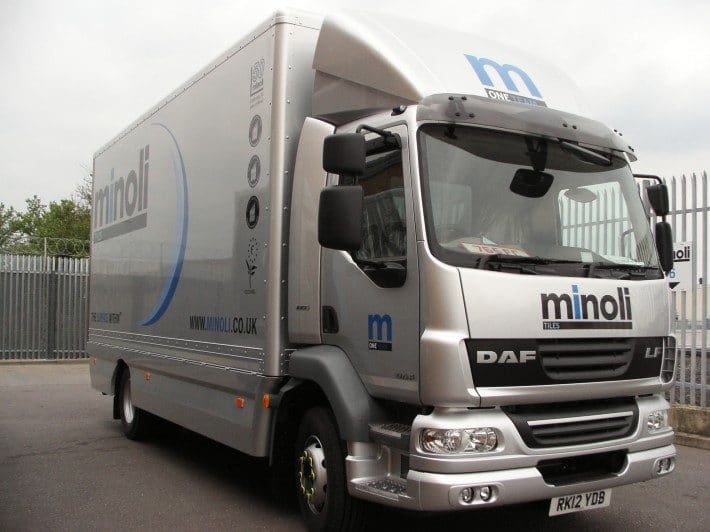 The first of the two new Minoli trucks completed the sign writing process today ( Sign Language ) and was brought to Minoli for inspection, prior to returning to DAF Trucks for final PDI and valeting.
As you can see the stunning new application of the Minoli corporate identity has been applied to the truck, which now has a brighter silver paint than previous vehicles in the fleet.
The second truck was undergoing signwriting today and both are expected to be fully operational by Wednesday of next week.
Minoli Transport Manager Chris said " these two trucks have been designed with our two central London routes in mind, I am very much looking forward to putting them into action on Thursday".