More Information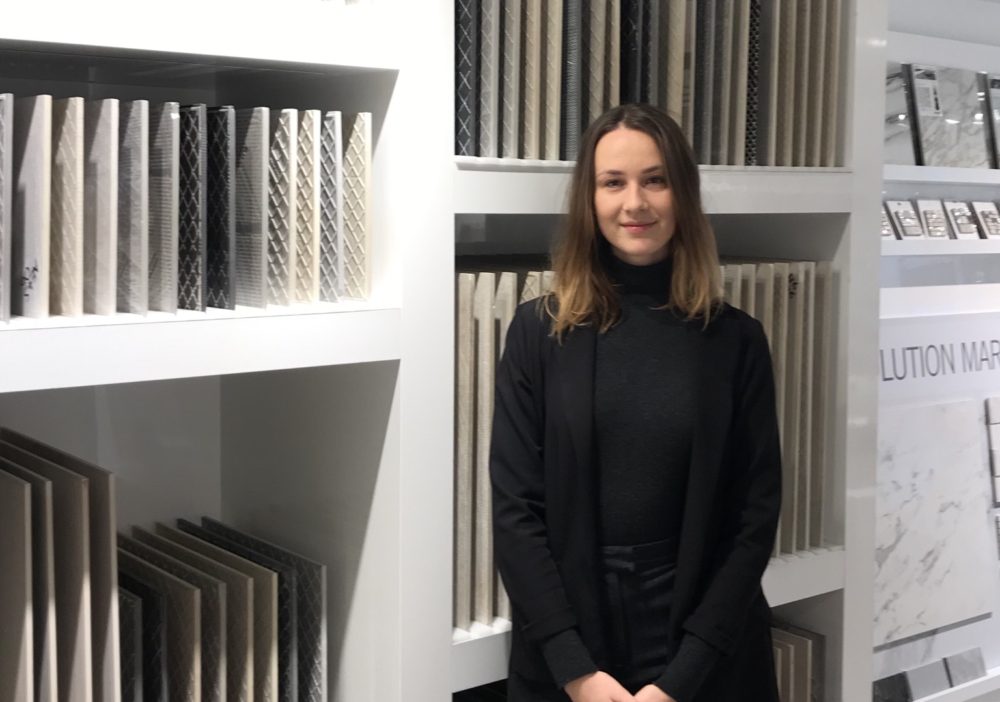 We would like to welcome a new member of the team to Minoli London.
Valerie joined Minoli in November to be part of the showroom team in George Street, alongside Kristina and Amy.
With all of the ranges to learn Valerie certainly has a lot to study, especially because in a matter of just over a week, we will be launching the 2020 Preview Collections – so even more beautiful exciting tiles.
Valerie joins Minoli with a wealth of experience from working in events and high end fashion.
Welcome to the team!
Posted in Minoli