More Information
Norway has been a significant series within the Minoli offering for a few years now,  recently we have added a number of additions including 20mm Outdoor options.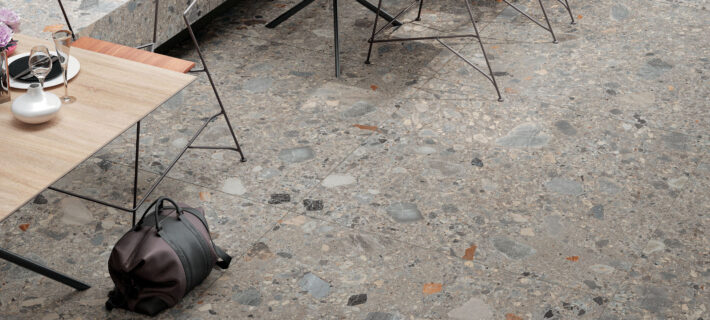 Recognised by its irregular blue-grey ornamental Ceppo di Gre stone effect, Norway Farge offers an elevated look of contemporary vision, which is now available from stock in 20mm for Outdoor use. The complimentary indoor tiles – which are used for many installations where this classic design is called for, Bathrooms, Sauna's, commercial areas and with the 20mm option available for the transition from inside to outside.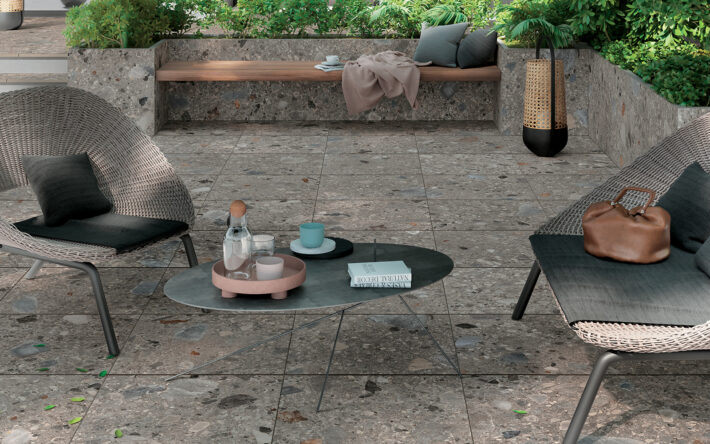 Norway Farge Matt is available to be dispatched at short notice in formats of 30/60 and 60/60, along with the complementary Outdoor 20mm finish in the stock size of 60/60. The complete range of Outdoor tiles includes larger sizes as well as the 9mm indoor version.
Norway Matt offers a smooth surface finish of R10 slip resistance whilst Strutturato offers a textural, grip surface for wet areas and outdoor spaces in R11. Sizes include 30/60, 60/60, 60/120, 120/120. 20mm thick tiles in size 60/60 can be used for outdoor spaces, on grass, gravel and pedestals, available in a selection of colours from the Norway range.
Posted in Outdoor