More Information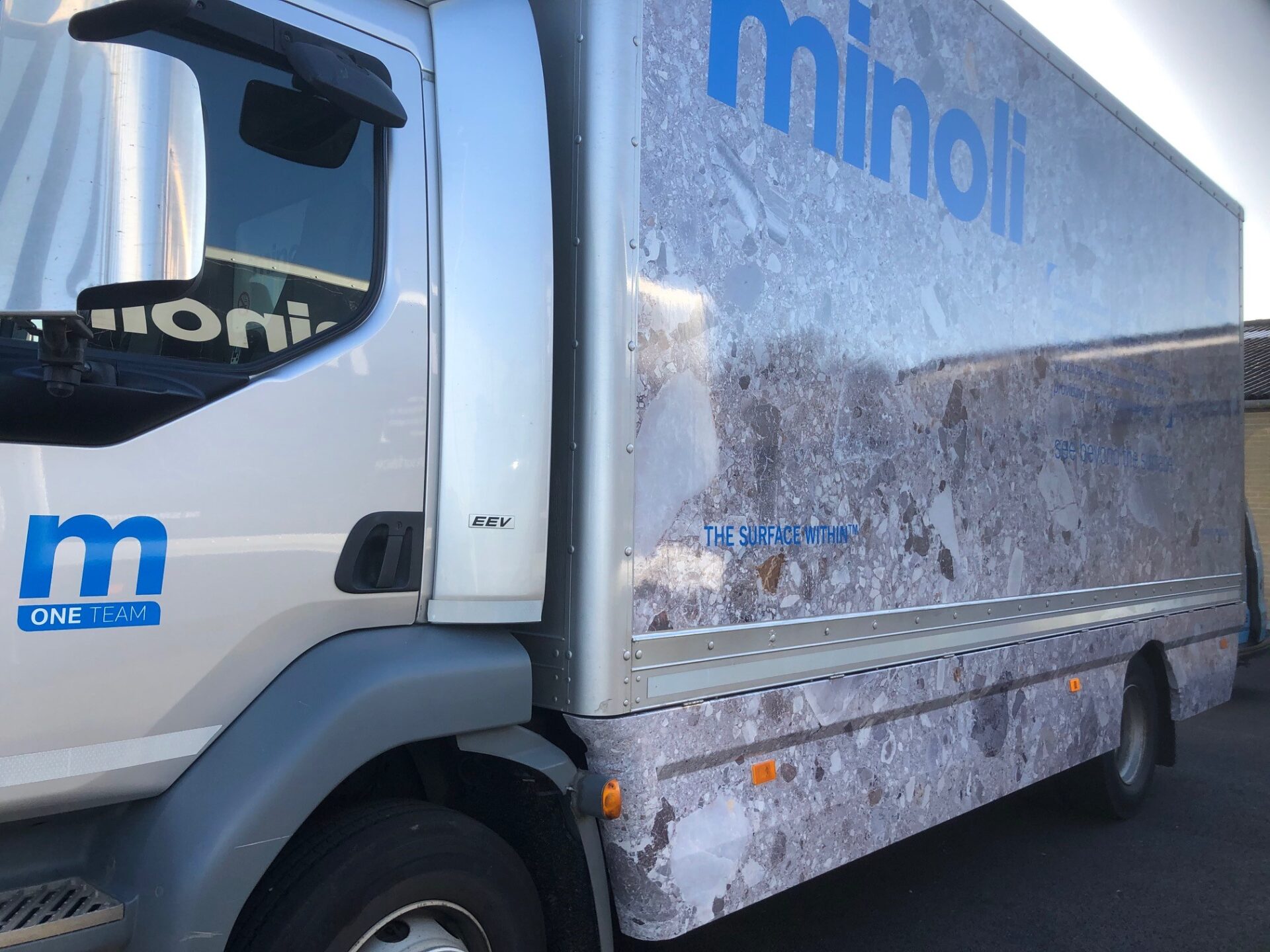 The program continues to fully wrap the entire Minoli fleet in the new identity, and this weekend Dan Haines Signs are busy working on the next vehicle to receive "'the treatment'.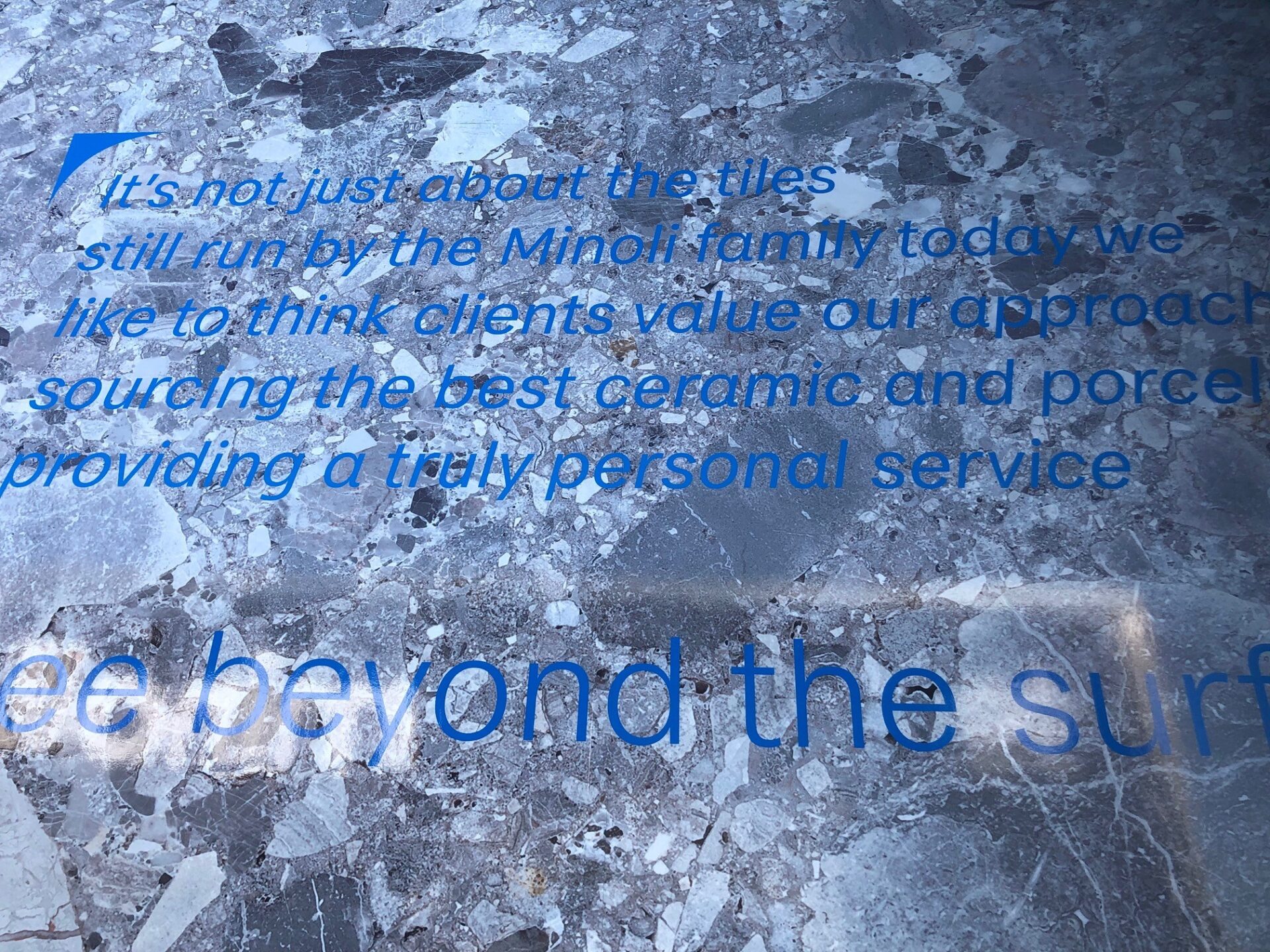 This truck is the first of two that will be wrapped in the Norway series – this particular vehicle has the graphic from the New Minoli Norway Farge RR05 (More details coming soon)…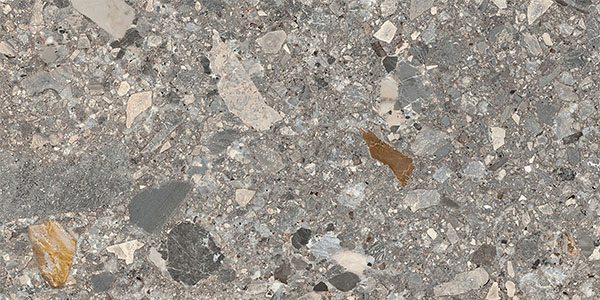 The works started on Friday, but the weather was against us with a little rain and high winds, but Saturday saw the sun shine and the wind recede to a gentle breeze.
Look out for this fabulous looking truck running along the M40 very soon!