More Information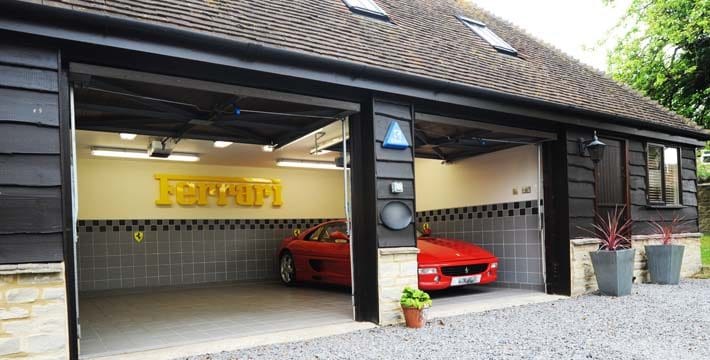 Specialist tile company Minoli has created showrooms for world renowned brands including Alfa Romeo, Lexus, Infiniti and Ferrari. Through identifying an emerging market, Minoli now offers bespoke floor solutions for private collectors to preserve restore and showcase their personal collections within their home.
Additionally, Minoli is working with an increasing number of high-end house builders who offer innovative solutions for wealthy buyers to store their prize possessions, whilst providing the same flooring and tile decoration as any super-car showroom.
Minoli Managing Director, Jonathon Minoli commented: "The increasing popularity in high-end supercars becoming status symbols for wealthy musicians, business people and other such millionaires has resulted in a new desire to showcase these vehicles as part of a private showroom. The original gentlemen's retreat of a billiards room is now transforming into a 21st century garage and workshop whereby the supercar owner can modify, appreciate and show off their pride and joy."
Jonathon continues, "High profile enthusiasts are continuing to invest heavily in rare and high-end vehicles. Through creating a space in which these investments can be bought into the home similarly to an oil-painting or antique the buyer can now enjoy their purchase all the time. Minoli re-create these showroom ambitions and bring them to life through using contemporary tiles and flooring creating the 'lifestyle' room."
In the 14 years that Dura have been established they have designed and developed a contemporary and extremely durable range of garage furniture that can transform any garage into a stylish and organised room.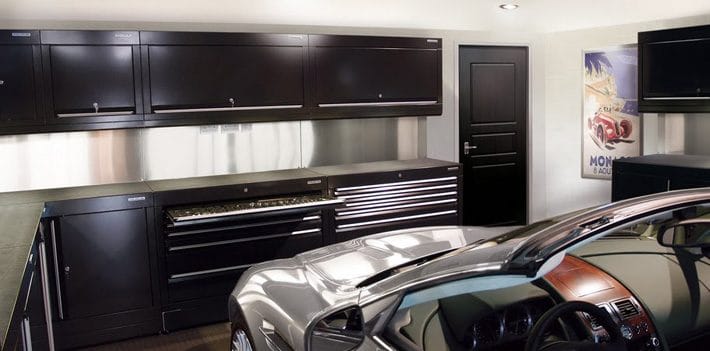 Such is the quality of the cabinets that Dura provide that they are now used and approved by many of the world's leading car manufacturers. With a unique design and a state of the art UK manufacturing facility, the Dura range will provide a beautifully organised garage.
Posted in Minoli