More Information
---
Minoli 2020 – 60 years, see beyond the surface
---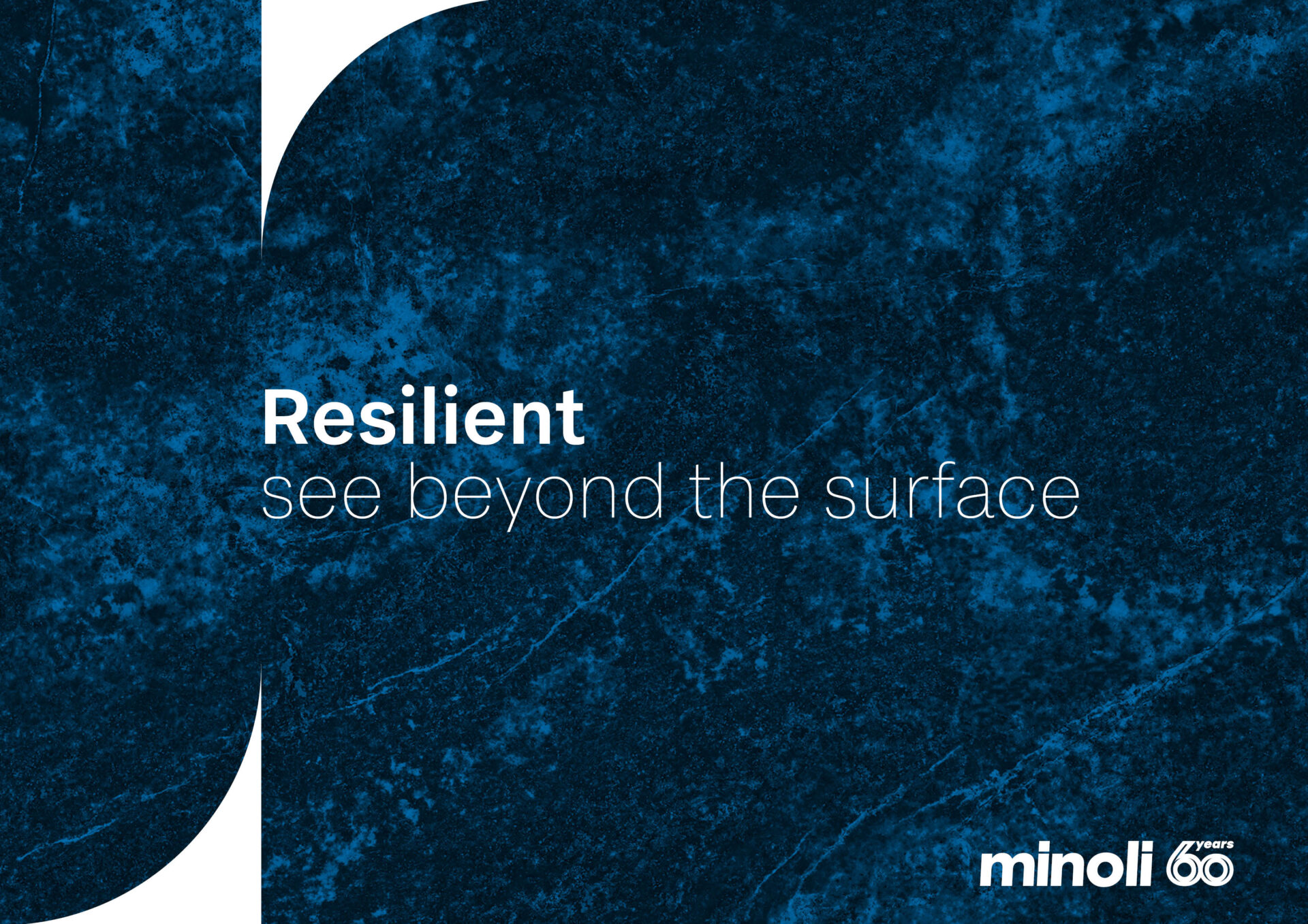 A Business doesn't get to be a 60-years-old unless it takes care of its customers.
That care – which demonstrates our particular attention to detail – that's one of the reasons we're still here today.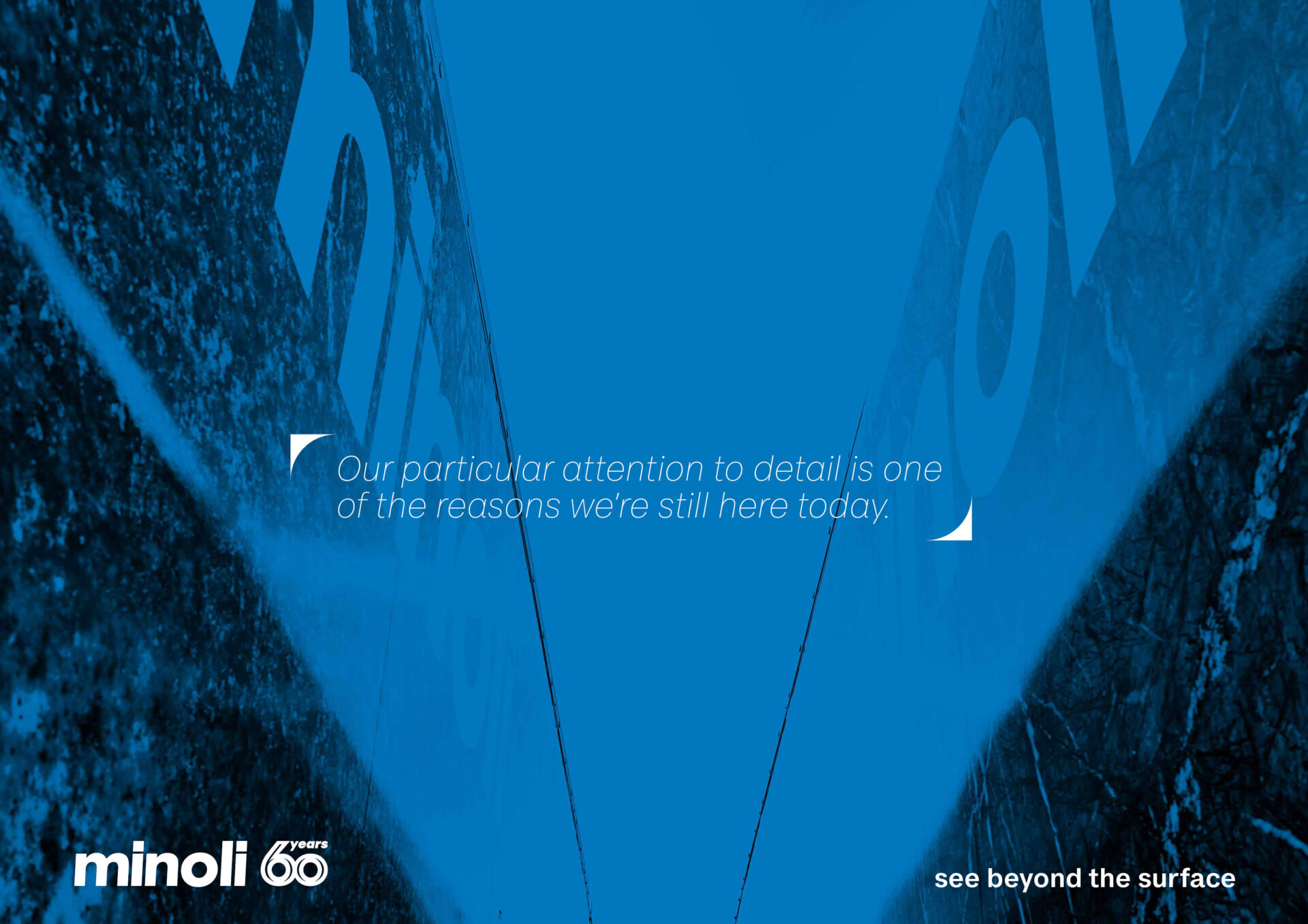 We understand that something out of place – even if it's very small – can quickly lead to a larger problem.
So, we focus on the details, enabling our clients to keep their eyes on the big picture.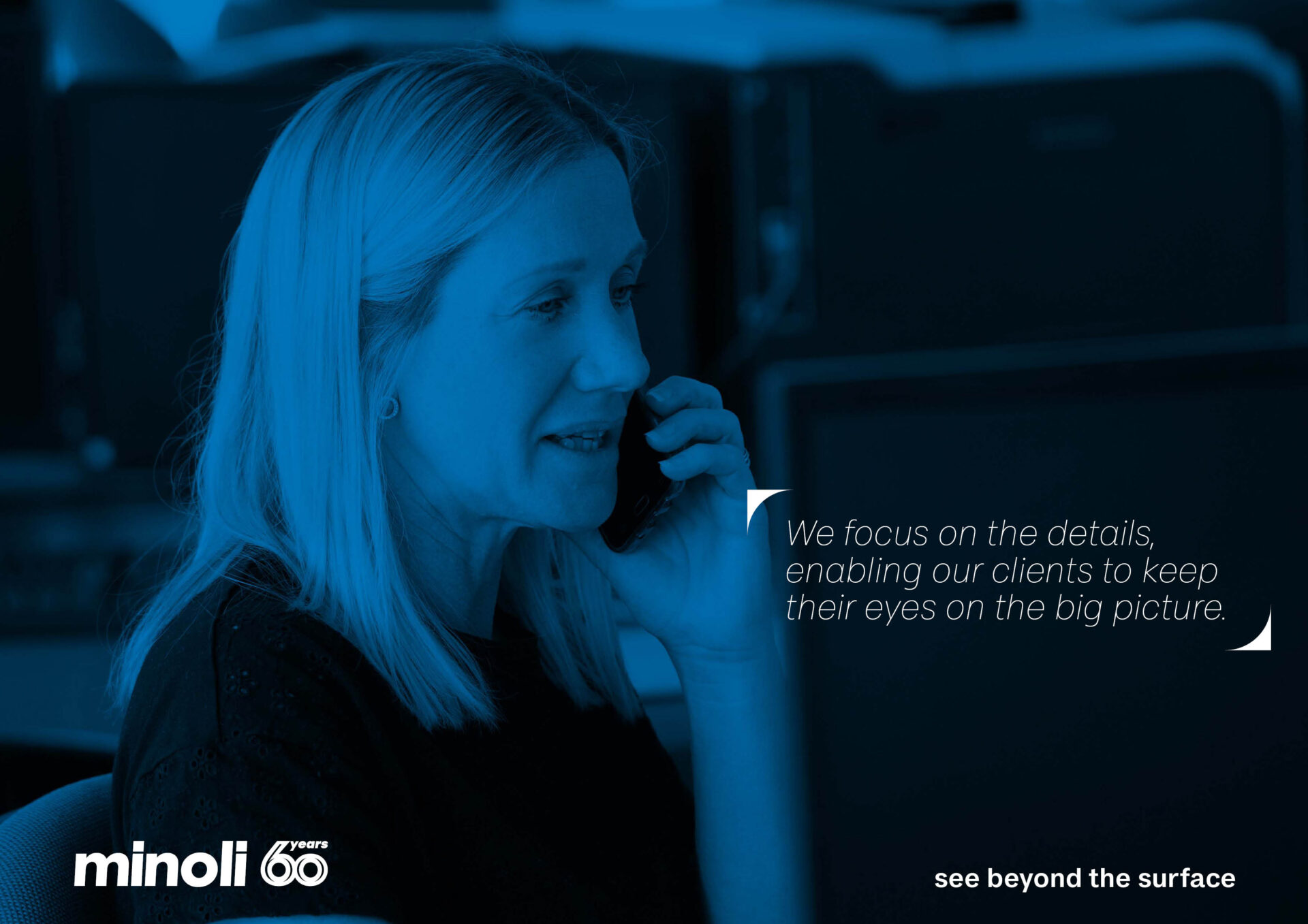 Our clients know they can rely on our thoroughness, our resilience, especially now.
So, while our standards will always be those that got us here today, we'll always be looking to the future.
And how we can take greater care of yours.
"Through 60 years of service
We've learnt that what makes us stronger
and more resilient is always paying attention
to the details."
It's what makes us Minoli.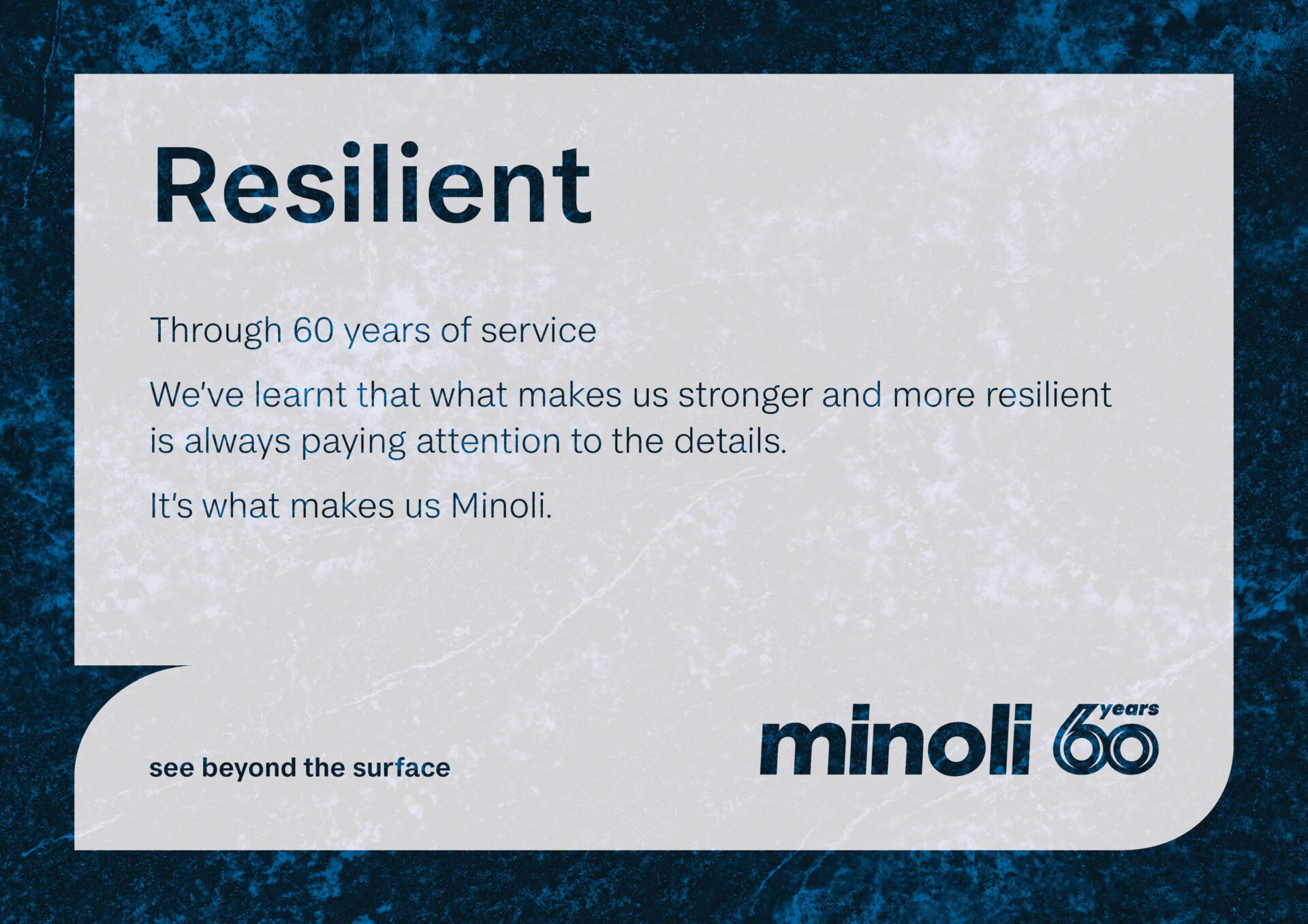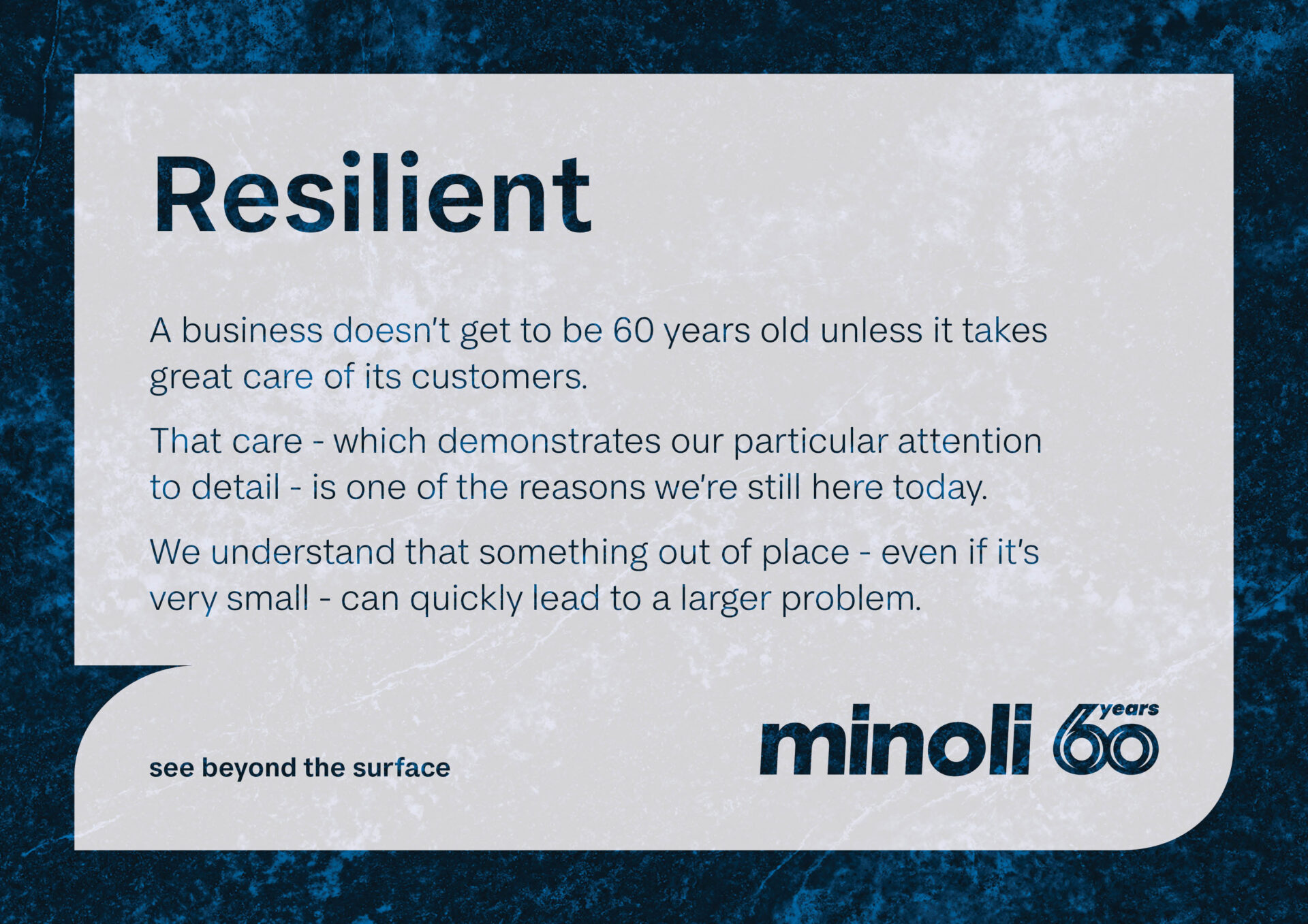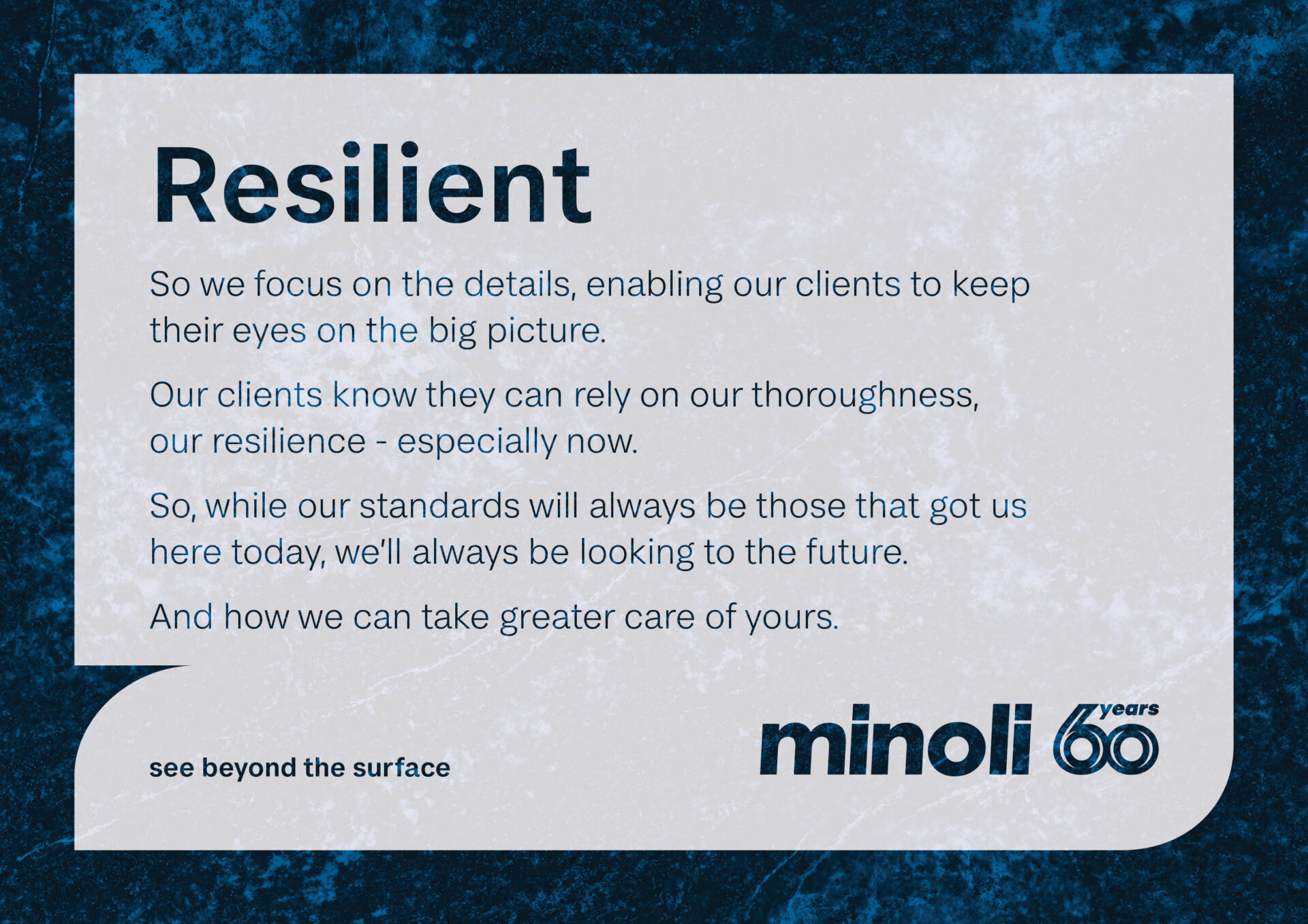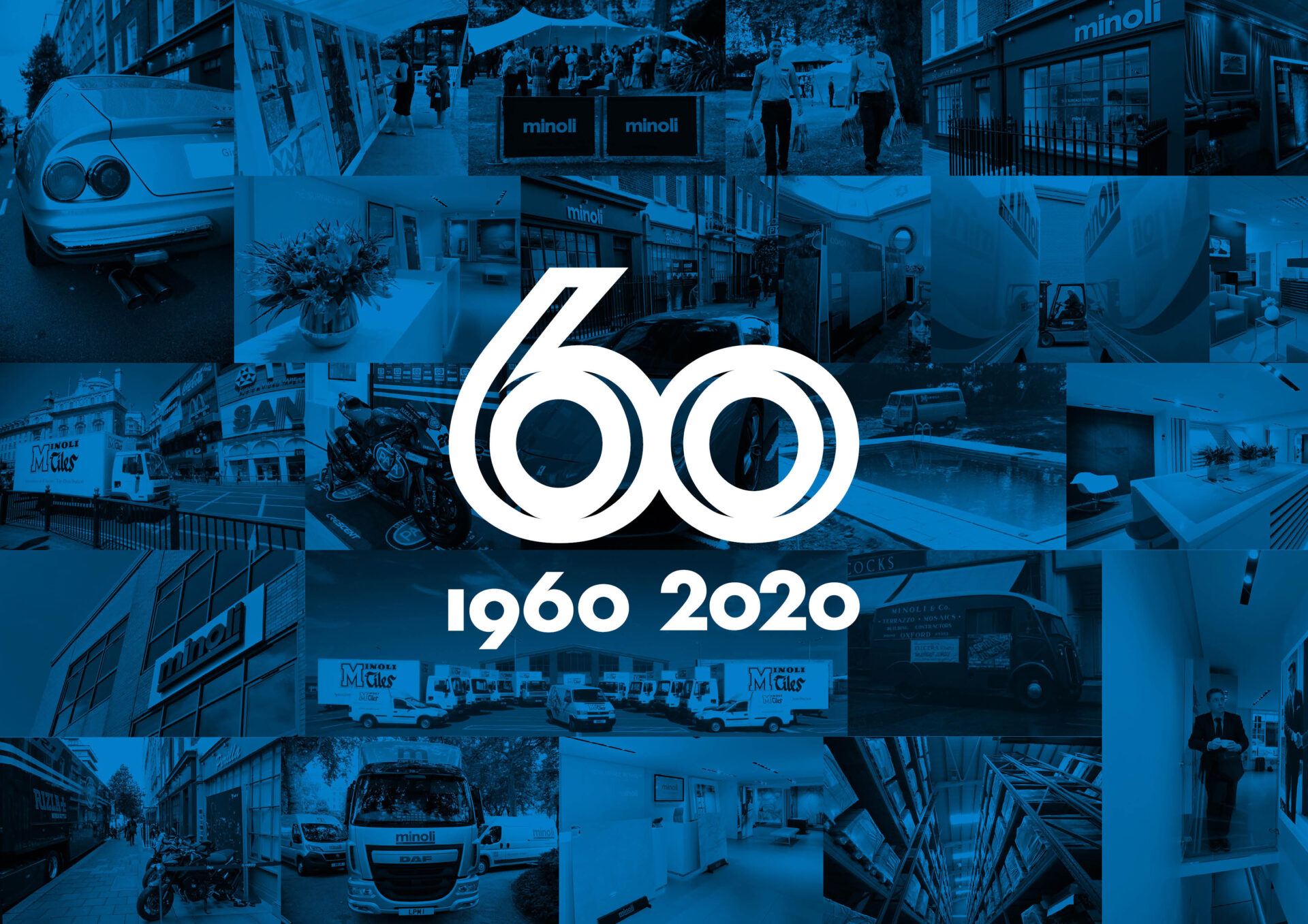 Posted in Minoli, See beyond the surface