More Information
The Fifth annual Minoli preview Held at Home House.
For the fourth year running  Minoli  held its annual preview evening within Home House and it did not disappoint. The amazing Zaha Hadid designed bar reflected the dynamic new 2015 ranges which will soon be available to be installed in the new residential and commercial developments springing up throughout the capital. Not to be outdone, Home House commissioned Minoli to enhance their facilities in their public areas where the New range The Evolution Of Marvel has been fitted in the House 21 bathrooms.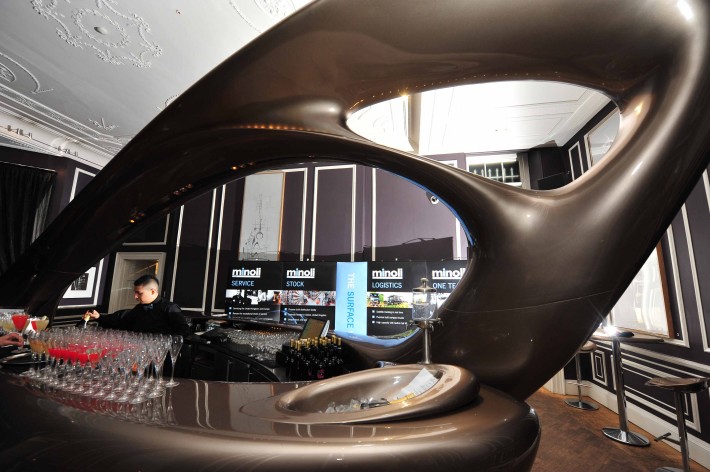 Over 280 guests were in attendance who admired both the product displays and the stunning use of Marvel by Minoli at Home House. There were four amazing new and extended collections: The Evolution of Marvel, Lakestone, Gotha and Signature displayed over two floors. Each collection was presented in a variety of colours and sizes. The trends for 2015 are centred on wooden or marble effects with a mixture of Lappato or Structured finishes available; every tile is of the highest quality. The displays were complemented by entertainment from carol singers from St George Hanover Square and cabaret duo Verity & Violet.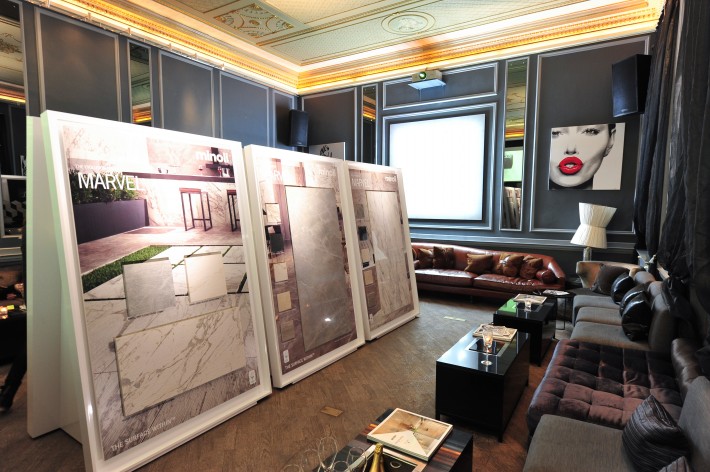 Managing Director, Jonathon Minoli commented 'All of the new products displayed were from Italy and there is no doubt that the 'Made in Italy' craftsmanship and quality is highly sought after by developers looking to give the purchasers of their homes a stylistic and high-quality product. They particularly like the wooden flooring which is warm and incredibly durable. One aspect of the night we really didn't expect was that the management of Home House would be so delighted with the products that they commissioned us to have the bathrooms refitted prior to the event, which was quite a challenge, however the result was unbelievable and what a way to launch a product!"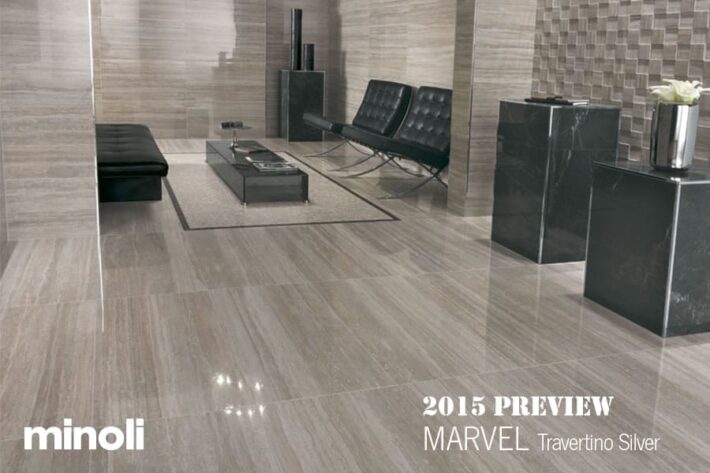 Attended by many leading lights in the London property scene, the Minoli Home House "Ticket" is fastly becoming a part of the social scene and is eagerly anticipated by Developers, Designers and Architects, bit for the preview but also for the evening itself.
The evening was an overriding success providing a fabulous insight to Minoli's exciting year ahead.
Posted in Minoli, Minoli London, New ranges, THE SURFACE WITHIN