More Information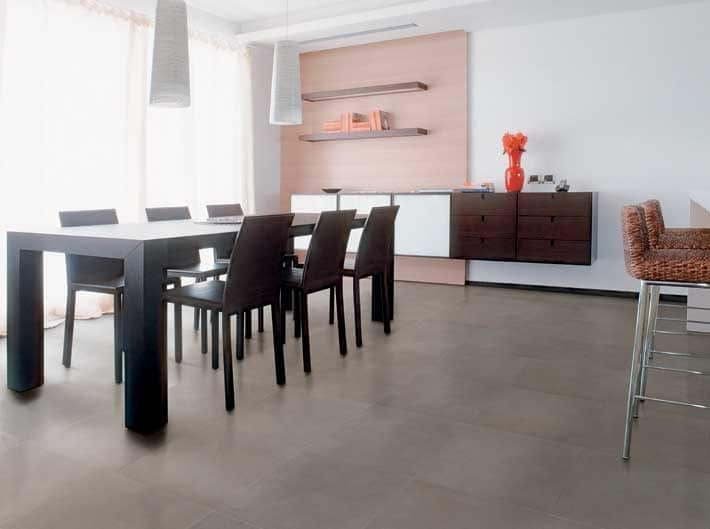 St James Homes turn to Minoli for service excellence
Excellent levels of customer service and client advocacy were crucial factors in Minoli's recent appointment as tile provider for St James Home's Roehampton development. The site comprises 50 mixed use units of private residential and social housing.
The Minoli Logistics team pride themselves of their ability and reliability. The company's nomination as finalists in Distribution Excellence at The Tile Association awards is testament to their commitment in this field.
From their purpose-built Oxford distribution centre, a dedicated team carefully coordinates the next-day deliveries for corporate clients, a facility which has been pivotal to the company's success.
Warehouse and transport managers, the order selection team, the goods in department and a squad of experienced, professional drivers all play their part in getting the right product, to the right place, at the right time.
On an upgraded 12.5t LGV fleet, deliveries can be tracked real-time, so clients can be kept informed of progress en-route. Specifically equipped for Minoli, these compact trucks feature a hidden tail-lift and a 7.0t load capacity – just right for navigating the restricted access of busy building sites.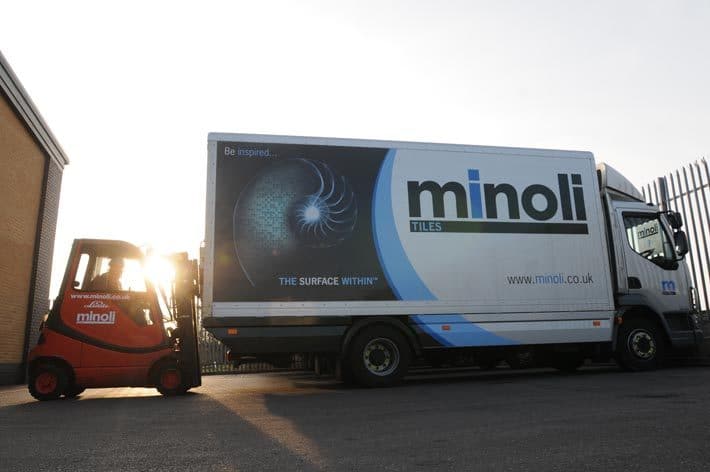 Managing Director Jonathon Minoli said, "Our business model is based on holding the vast majority of our lines in plentiful stock so that in excess of 95% of our orders can be delivered within 24 hours. Clients like St James Homes can see the clear benefit of our policy in our everyday dealings with them".
Posted in Minoli