More Information
Automotive Monday
The Wave – Toyota in Abu Dhabi UAE
Image: www.sbid.org

Image: www.sbid.org

Image: www.sbid.org
The project specified in London, with the architectural team from Greenspace (www.thegreenspace.com) visiting Minoli London in Marylebone to select the tile for the project was the first of a series of new Toyota showroom concepts.
The range selected was the Minoli Iconic, predominantly in 1200/1200, and in 2015 when the tiles were initially selected, this was an early use of these large formats…
The colours selected to create the effect required by the design team were…
Iconic White

Iconic Titanium

Iconic Black
Iconic White 6,000 MT2
Iconic Titanium 6,000 MT2
Iconic Black – 1,500 MT2
The material was from production in Northern Italy and delivered predominantly via sea container, although a number of pallets were shipped via airfreight in order to allow the construction company to meet the deadline… remarkably with very little breakage – first class travel perhaps!
The Iconic White Matt is very popular with developer clients and is seen here used in the entrance hall of Tudor House by Runnymede.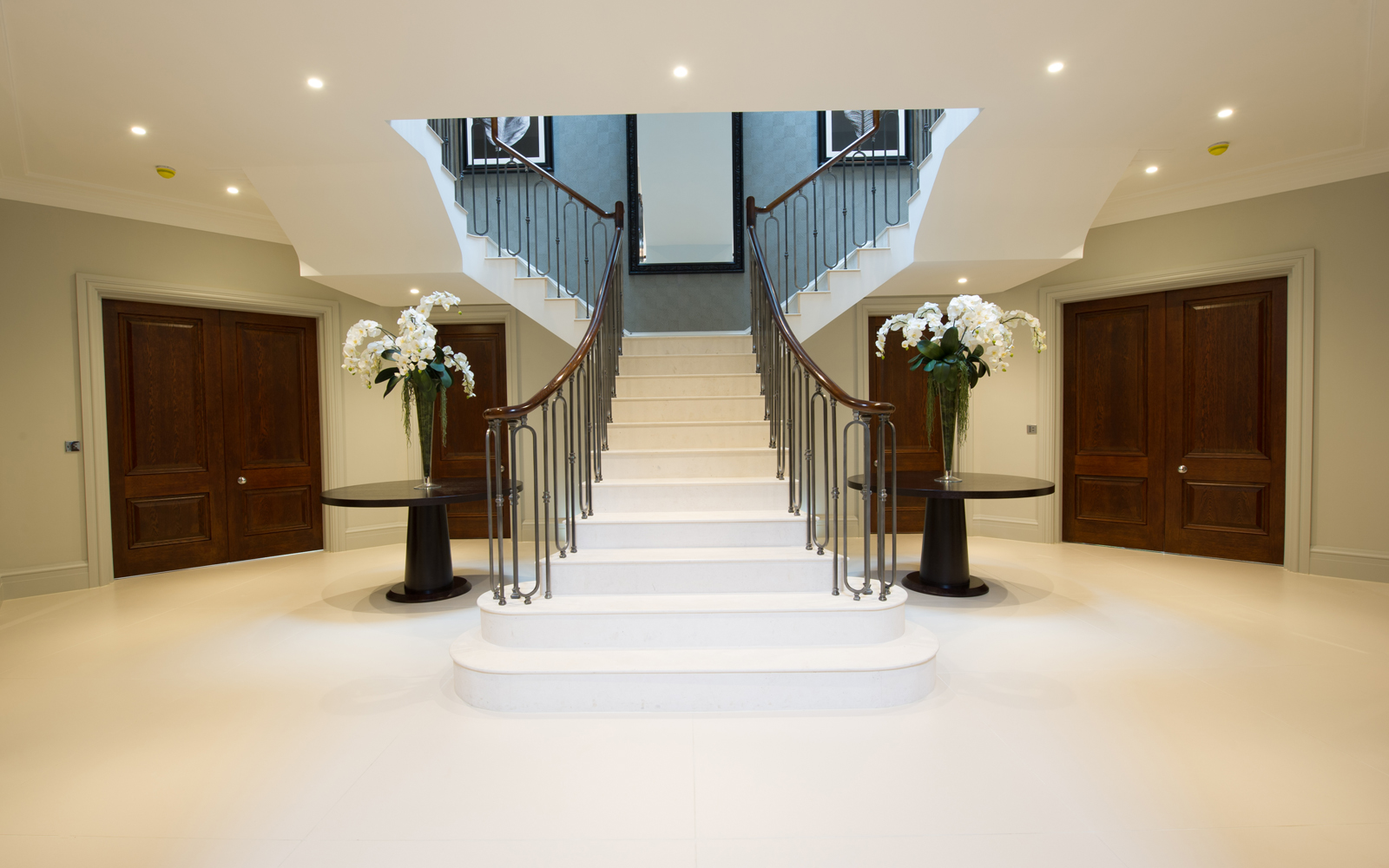 Posted in Automotive Monday, Minoli