More Information
At the prestigious Tile Association Awards Minoli were again recognised for Excellence in Distribution.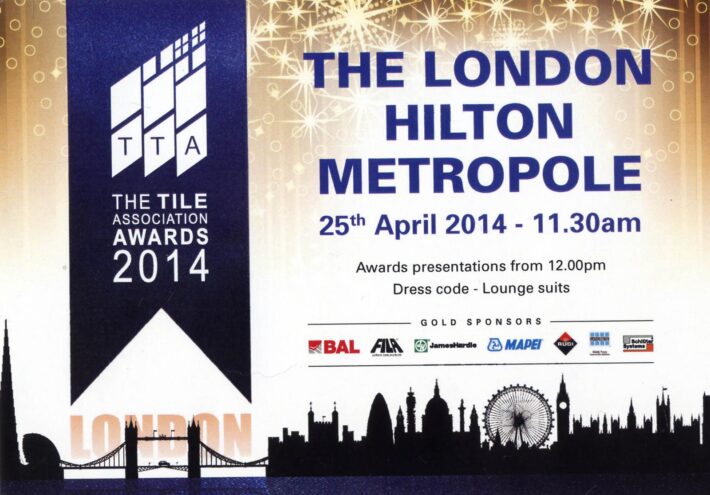 For the fourth consecutive year, the award, considered by many to be the most prestigious of all those available, for Excellence in Distribution was awarded to Minoli.
As ever there was stiff competition for recognition in this category, with the finalist being just three companies, who showed the judges their outstanding credentials and record in this complicated and capital investment intensive sector.
The event, this year held in the heart of London West End was attended by leading members of the Tile Association and their guests from across the construction industry.
" We are truly delighted to have been recognised again by the TTA for Excellence in Distribution, for us the most important award of the night as it is truly our goal, to excel in our core activity of distribution. To have been awarded the top honour for three straight years was an achievement, but to have come away from the ceremony with a fourth was more than we could have wished for and I would like to thank the TTA judges for their decision which must have been very a difficult one indeed."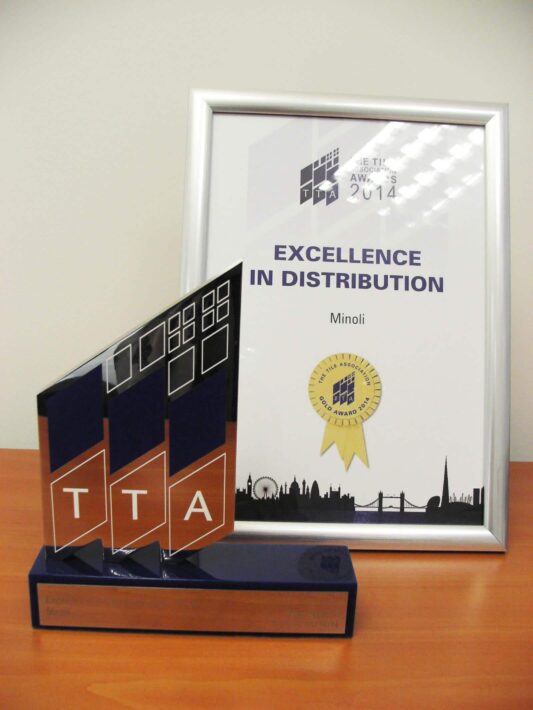 Jonathon Minoli
Posted in Minoli, Minoli London, TTA Awards