More Information
Wonderful Project Wednesday
#WonderfulProjectWednesday – Tudor House – June 2015
Minoli will be looking back at amazing projects of the past for #WonderfulProjectWednesday, Minoli's Tudor House project takes centre stage with a grand entrance hall and staircase tiled with Minoli Iconic Cream Matt 120/120. This incredible tile has been fitted throughout the downstairs of this luxury home. Expanding from the entrance in towards the kitchen and the back of the house.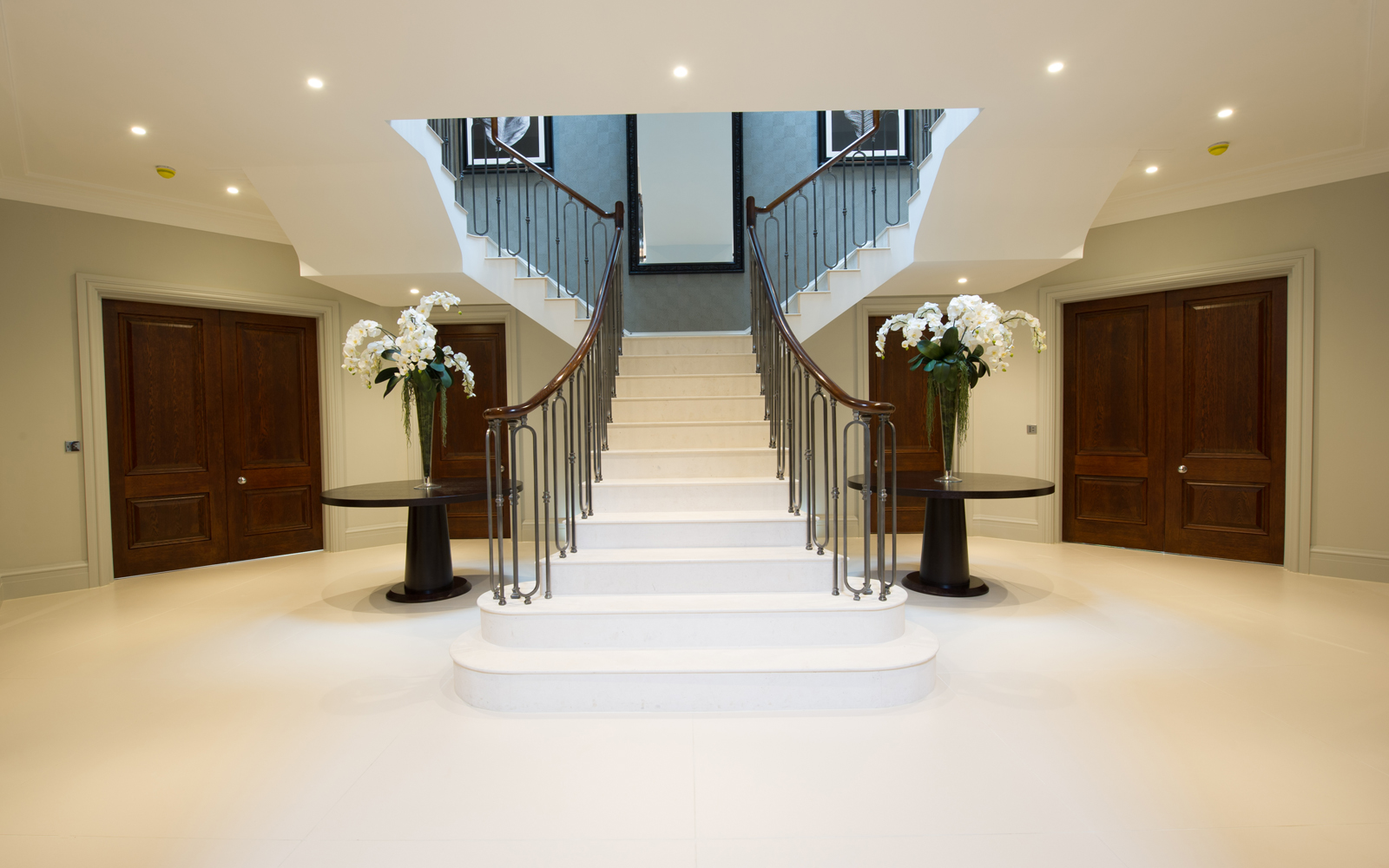 Minoli tiles have been used extensively for this project, with ranges such as Minoli Gotha and Minoli Marvel Moon Onyx marble effect tiles, transforming the bathrooms into rooms of luxury relaxation and serenity. Minoli Advance tiles have been installed by the pool side, a tile collection which has since been superseded by the range Minoli Bravestone. These stone effect tiles have a non-porous, anti-slip exterior with easy clean properties, which make them durable and practical for all areas of the home.
At the end of 2014 Minoli presented the "MAKE IT BIG!" launch, an annual preview event held at Home House, Marylebone, London. Promoting the large format porcelain tiles from Minoli, featuring the elegant Minoli Iconic.
At the time MD Jonathon Minoli commented "With increasing demand from architects, designers and developers, some of the most renowned tile manufacturers in Europe have produced an unprecedented variety of ranges in larger sizes that seamlessly accentuate space."
Posted in Wonderful Project Wednesday