More Information
As we reach the end of 2020 – a year to be forgotten in many ways, it has occurred to us that it is quite a coincidence that one of the most significant launches of the year was named 'Venti'.
Venti of course being the Italian for Twenty and the tile range which has just been previewed ready for 2021 – with some stock already with us in the warehousing.
2020 saw a re-branding with a new logo and graphic design of the Minoli fleet. The very last truck of the fleet to be signed wrapped for 2020 is now complete, the design chosen was the new range of porcelain tiles – Minoli Venti a 20/20 square tile series …So quite fitting.
As with all of the application works to date the truck was completed by Dan Haines Signs. This being the last one of the year, now ready to be seen in all its glory.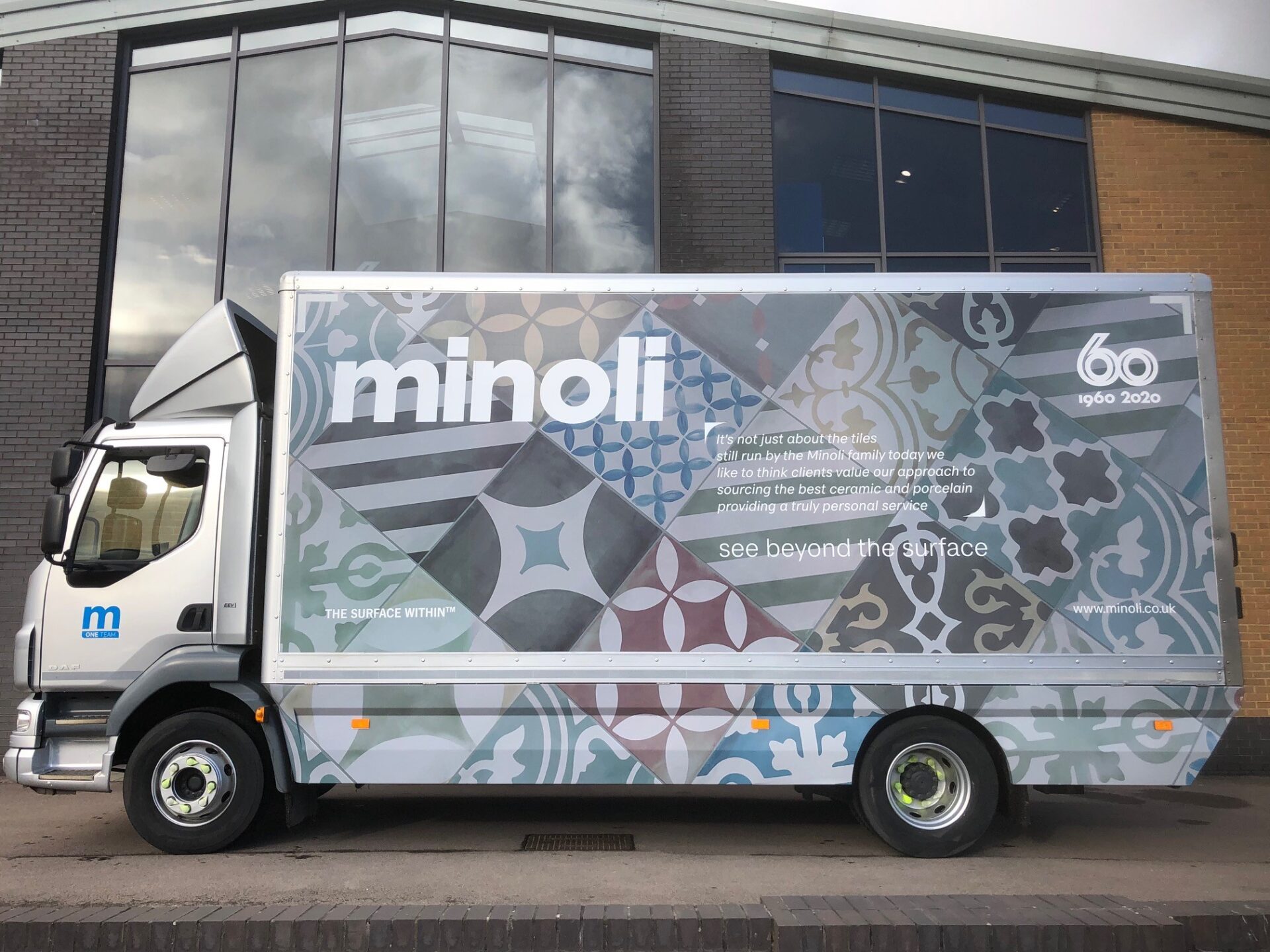 This 'Venti' truck will be seen out and about throughout London and the south east next week with the final orders of the year and then into the new year. We hope it will brighten up the January roads in the beautiful primary colours and encaustic designs of this porcelain patterned tile collection Minoli Venti.
Thank you once again to Dan Haines Signs for completing all of the new product signs wraps on the trucks and vans this year.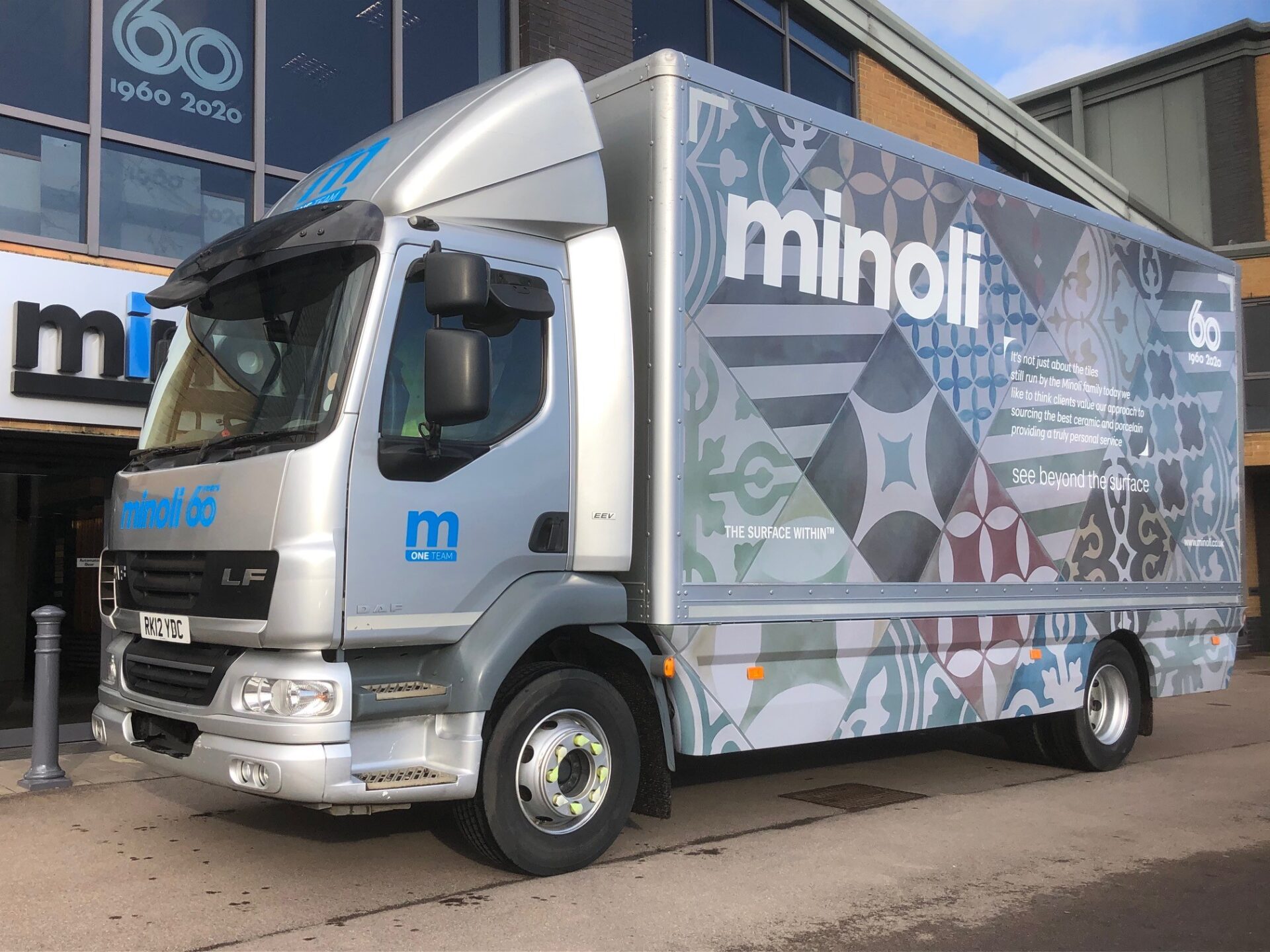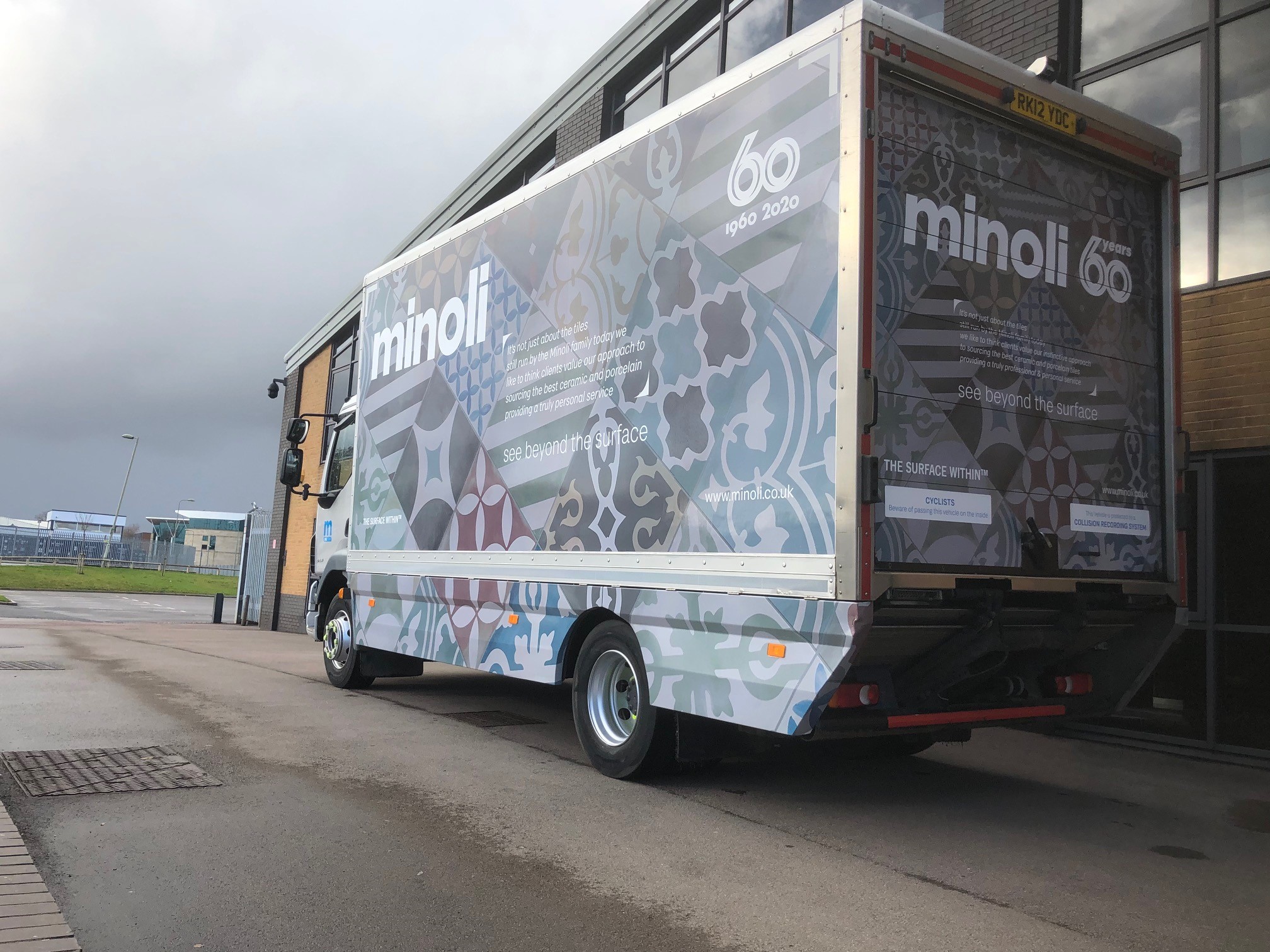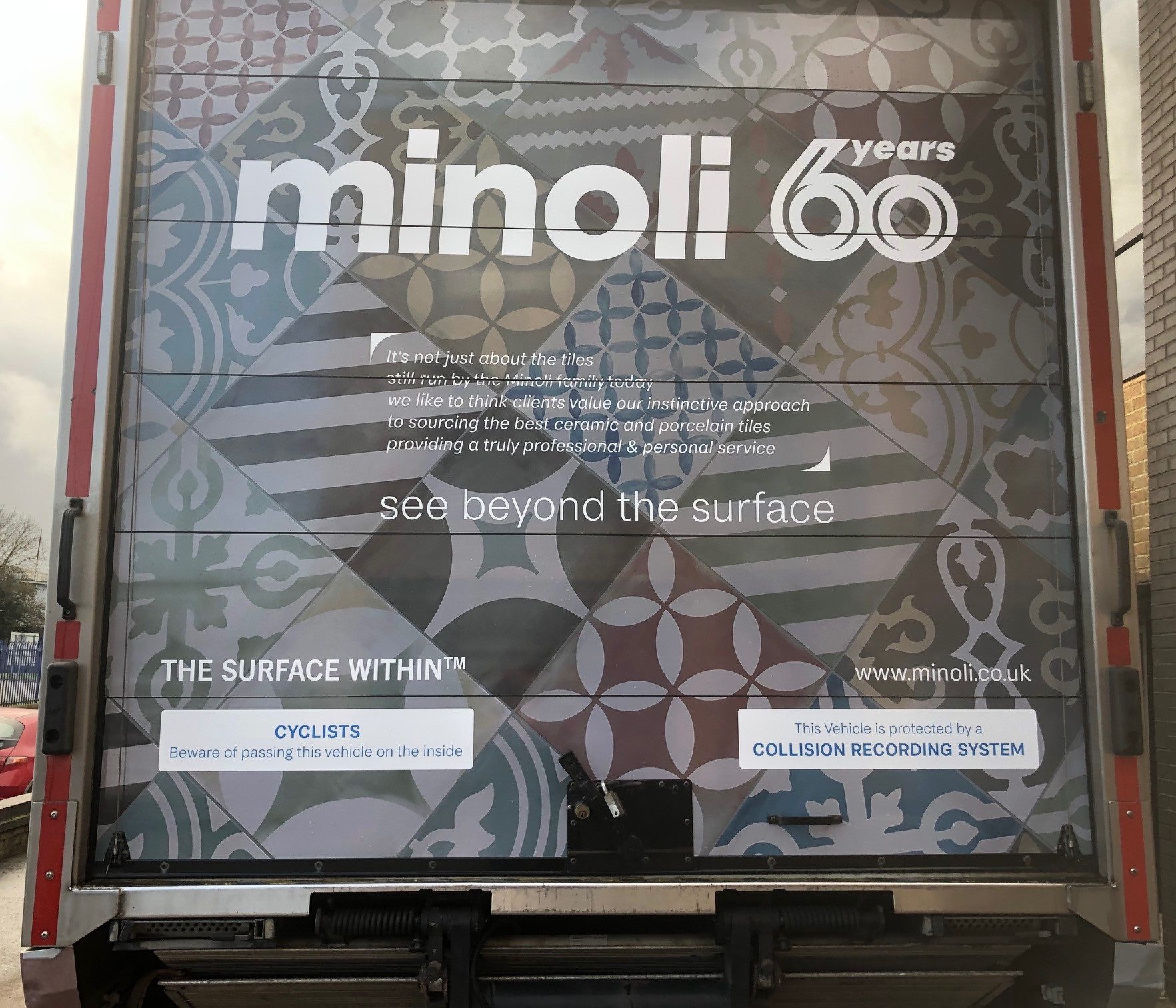 Posted in Fleet