More Information
THROWBACK THURSDAY
This week on Throwback Thursday we are looking at the artists, the performers who have made the Minoli Home House previews so very special.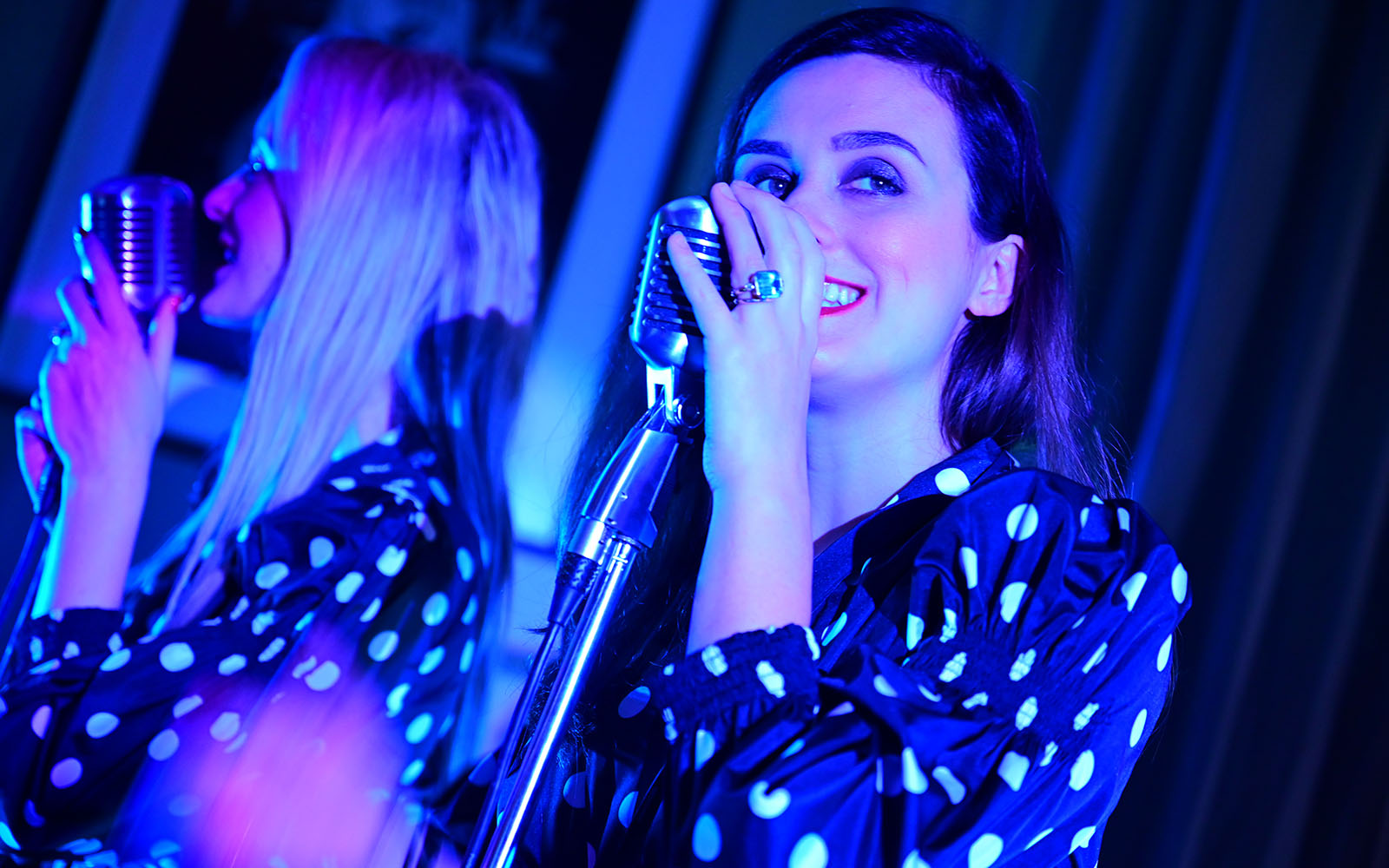 Having introduced the carol singers to the preview night in December of 2014  for the 2015 preview, we decided that it would be rather pleasant to have some more live music, running between the carols singers sets.
Claudia Garrod of Home House had seen an act that she described as "simply amazing and perfect for Minoli at Home House"… and this act was Verity and Violet.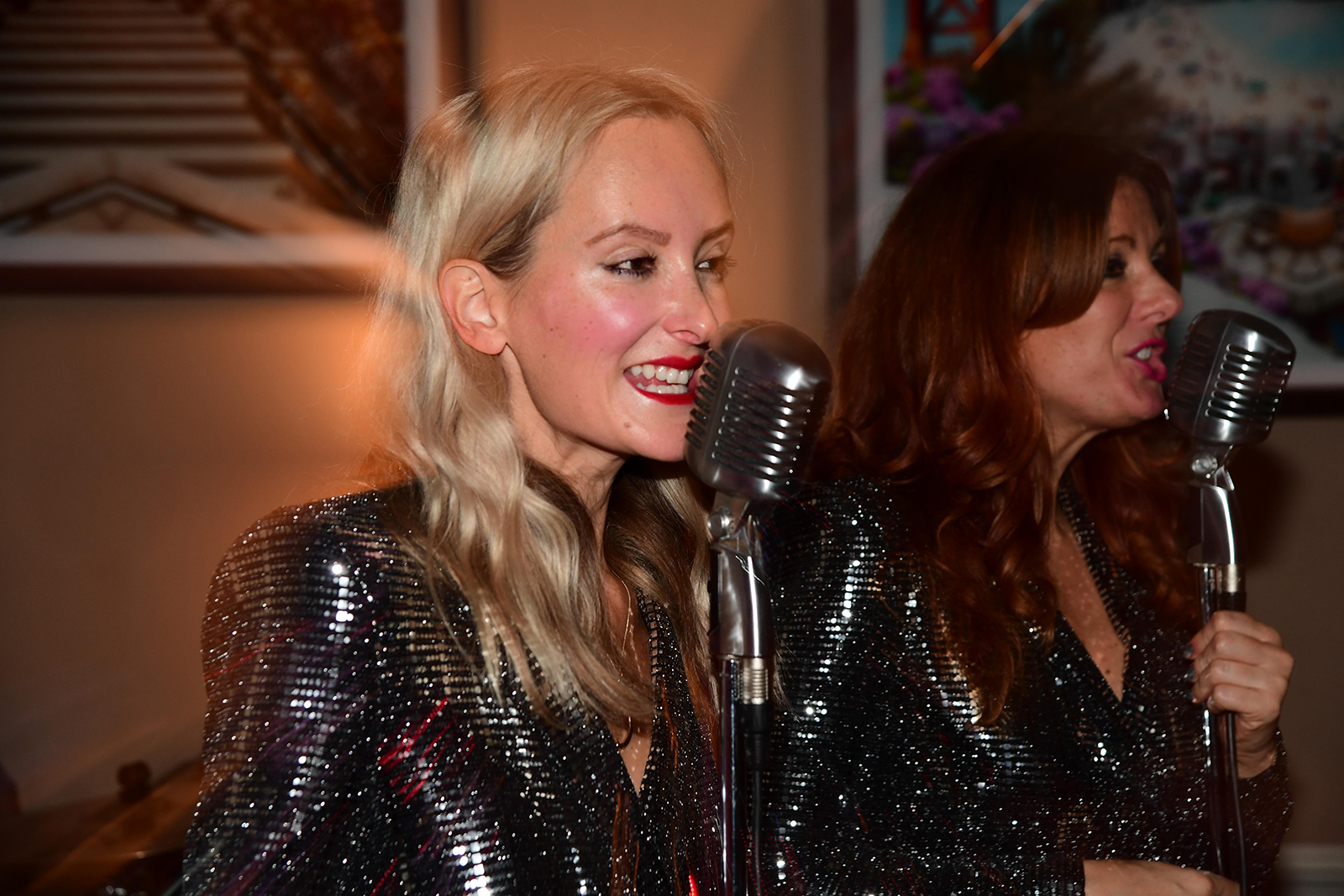 Described as "beautiful and understated with an easy confidence, like you're watching screen sirens from a bygone era"… Verity and Violet were simply perfect for the Minoli preview night and became an establish part of the night from the very first note they sang.
V & V – Jess and Loui to those in the know @verityandviolet (occasionally joined by the lovely Sarah @daisyandthedark), have graced the stage for Minoli at no fewer than six preview nights and were booked to help Minoli celebrate the 60th Anniversary – sadly an event now postponed.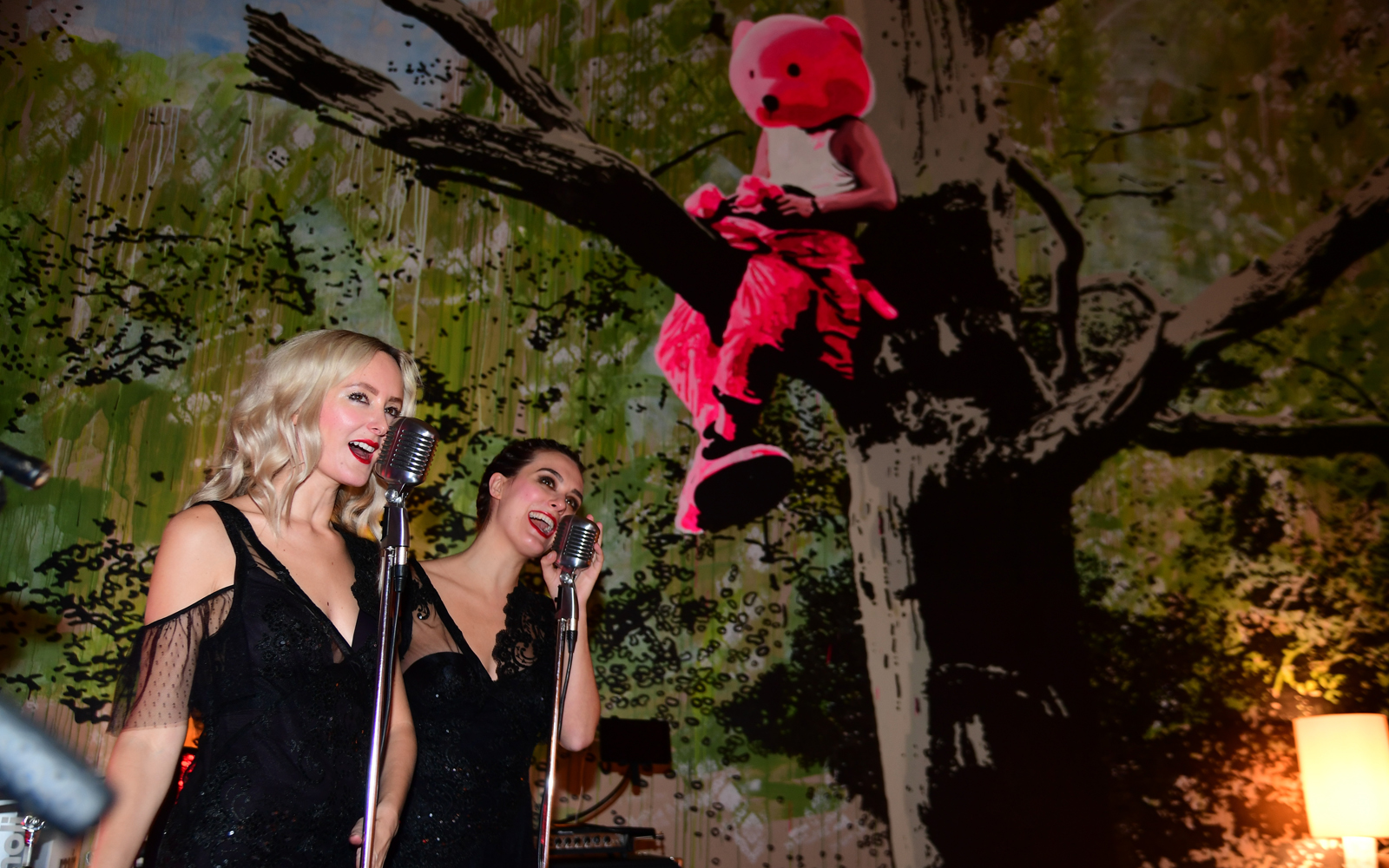 "These girls are set for stardom" London Fashion Week "Terrific sound gals" – Kim Cattrall (actress).
Verity and Violet introduced a little old school glamour to the evenings at Home House – Another reason why the Minoli review was considered by many of the guests to be the start of their Christmas celebrations.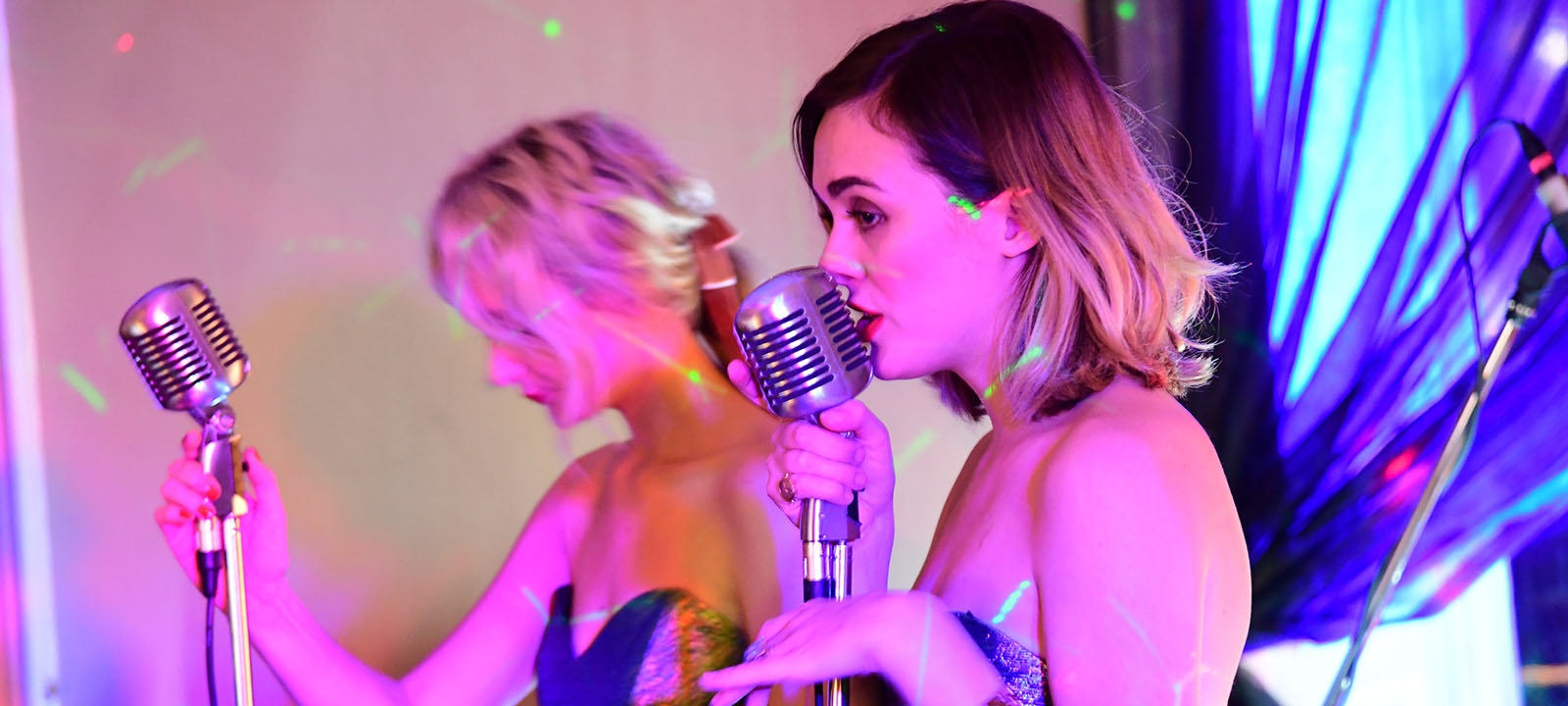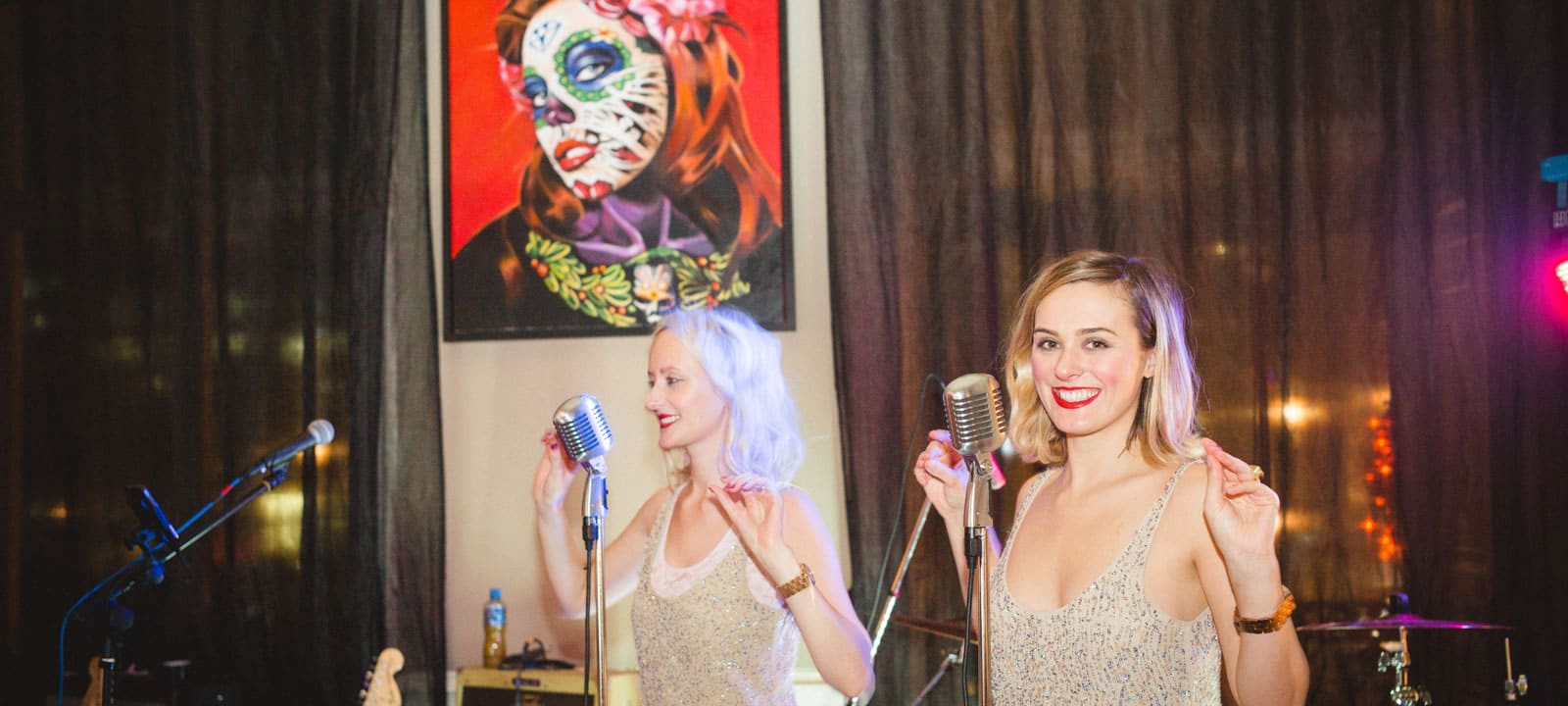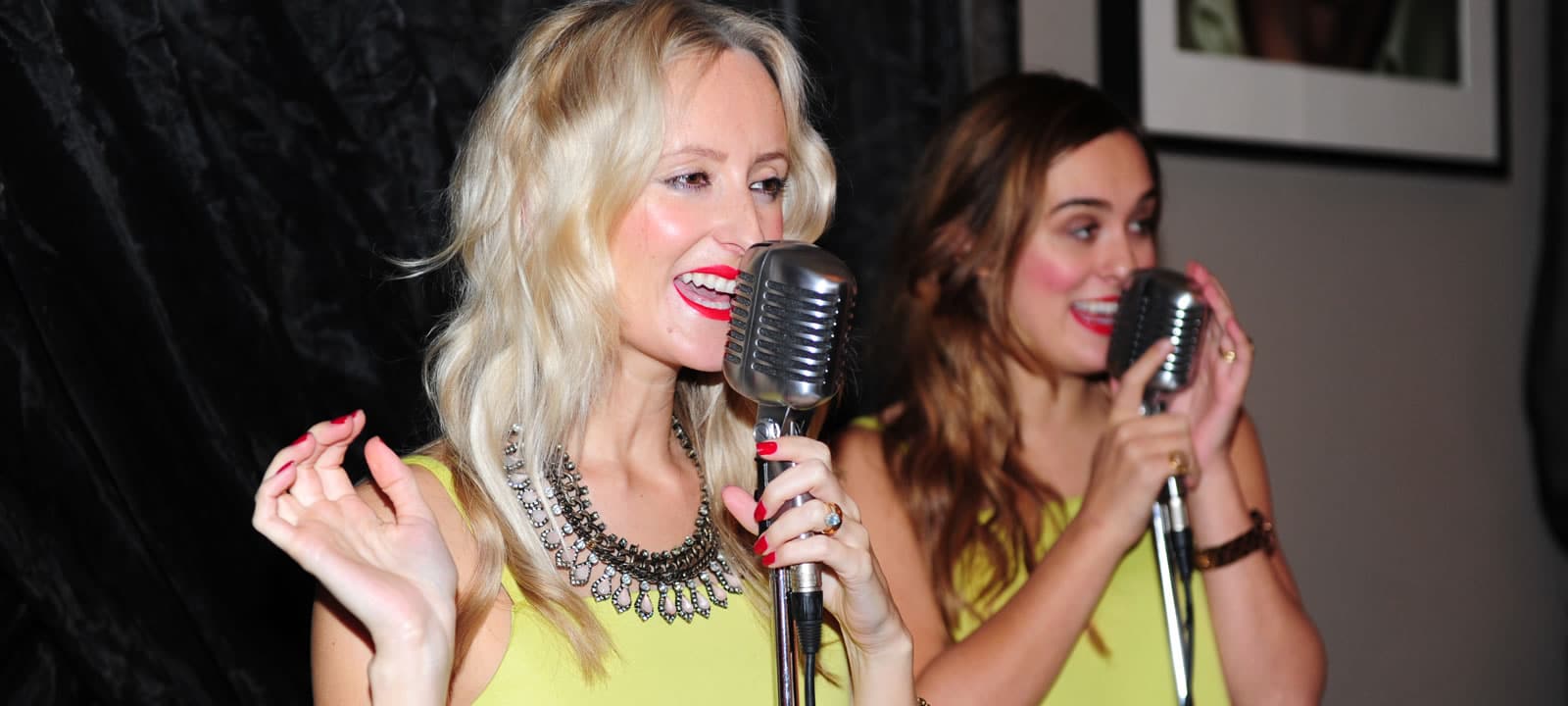 Posted in Minoli, Throwback Thursday