More Information
Wonderful Project Wednesday
For this Wonderful Project Wednesday we look at the Project – Virginia House, Fishers Wood, a classically styled house designed to have very generous layouts, specifically to meet the demands of modern life.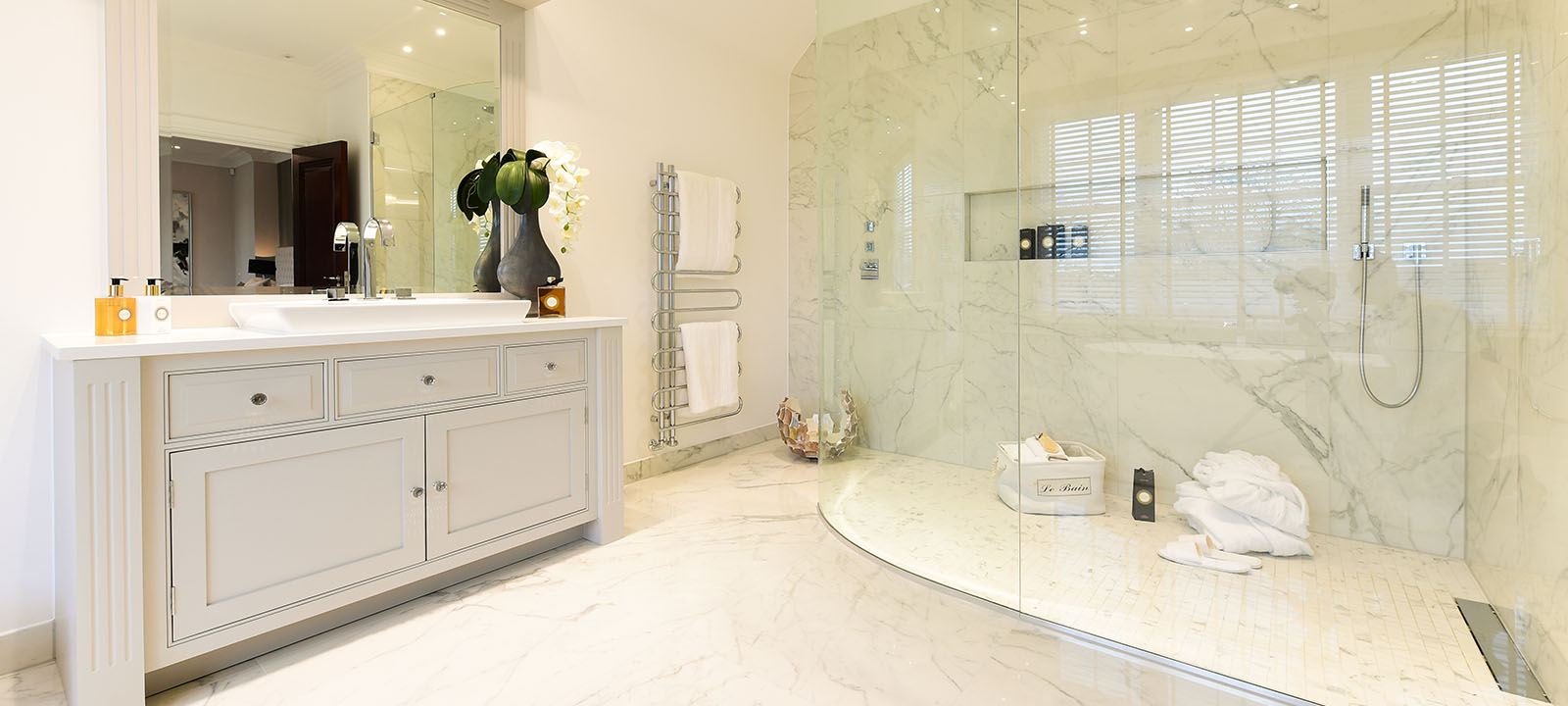 Newly built as a family home, there are four large bedroom suites all fitted out with Minoli Contemporary Essentials ranges, such as Marvel, as well as a further suite above the garage as a guest apartment.
Plenty of space to feature the latest mod cons, Virginia House on the ground floor, features ceiling heights of over 3m and has a truly fabulous kitchen breakfast area, again fitted with Minoli Italian porcelain.
Five bathrooms display luxury marble effects from the best of Minoli collections; Marvel and Gotha, as well as wood look tiles from the Etic range, which offer the warm aesthetic of natural wood floors with all the benefits of a porcelain tile, including being non-porous, anti-slip, easy to clean and water resistant.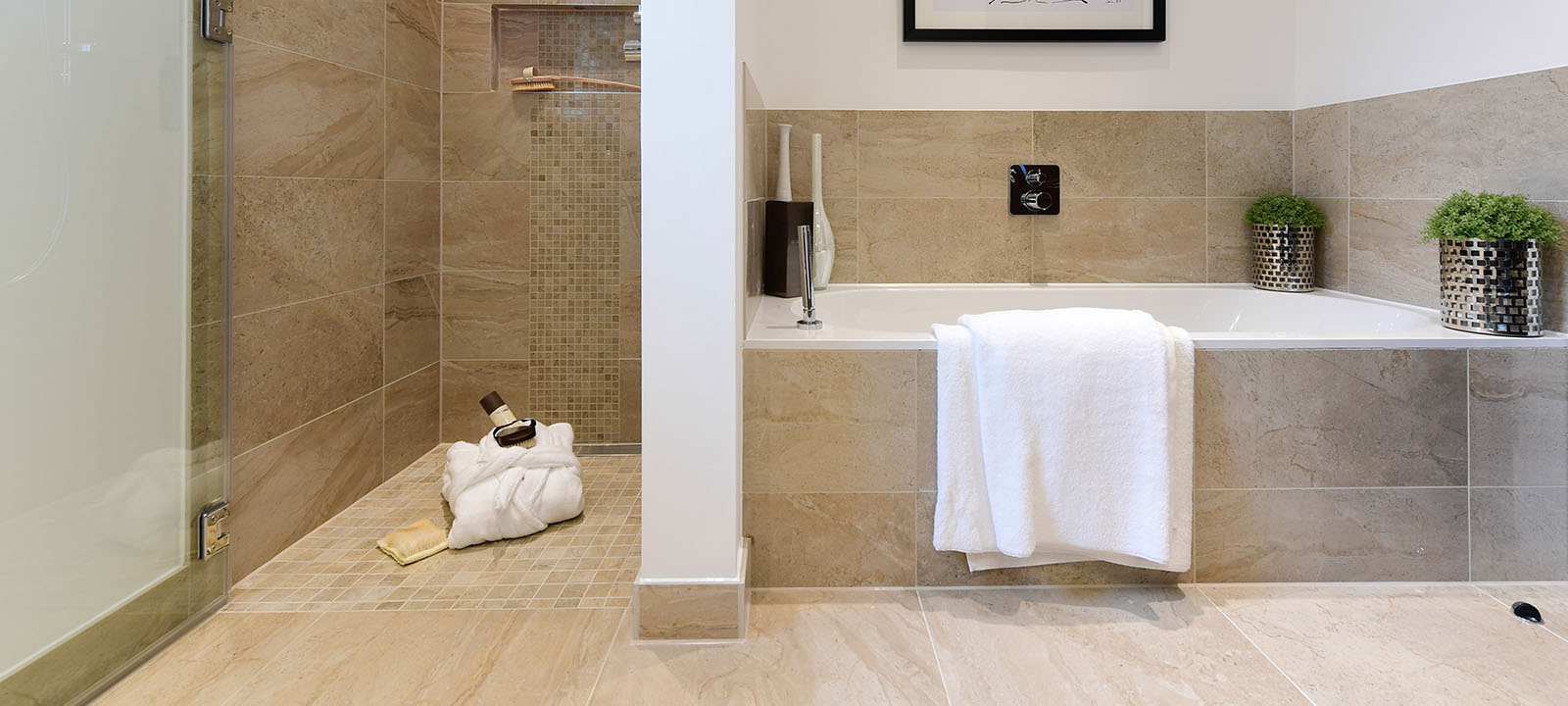 Traditional style is brought to the modern day. Natural stone effect tiles, along with sleek design and accents of classic features such as wooden vanity units, provide an elegant setting for contemporary chrome fittings and fixtures.
Minoli Marvel Calacatta Extra a white marble effect porcelain tile, gleams in the main bathroom with free standing bath and walk in shower. The classic white marble creates a bright interior complemented with soft colours and abundance of mirrored surfaces, and glass screens. 
Minoli Gotha travertine style porcelain tiles are displayed throughout the property in three of the bathrooms. Minoli Gotha Quartz, a light beige with essence of cream has been chosen for one of the shower rooms, while an additional shower has been fitted with the darker grey travertine effect tiles, Minoli Gotha Platinum. Tonal shades are layered on the surface in organic linear patterns representing real sedimented travertine marble.
Gotha Platinum Lux

Gotha Platinum Lux
The bathroom features Minoli Gotha Gold, a tile that has since been discontinued. A Minoli Marvel tile has been introduced to the Minoli Contemporary Essentials range as an alternative option with similar travertine effect – Minoli Marvel Gold Onyx.
Posted in Minoli, Wonderful Project Wednesday