More Information
---
Automotive Monday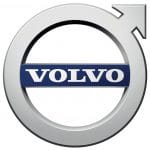 This week on Automotive Monday we are looking at a very special project – the full renovation of the Volvo Head office in Berkshire.
Some years ago the Volvo head office moved from its historic home in Marlow to a new facility in Maidenhead, remaining within the same area of Berkshire for the convenience of location within the UK and being close to both London, Heathrow and Gatwick.
The first renovation involved the tiling of the reception area with the then current Volvo tile Minoli 45/45 Format series and the refreshment/breakout areas in the Minoli 225/900 DGA wood effect series.
Format Series

DGA Wood Effect
More recently there has been a complete refit to match the new Volvo dealer standards, which has involved the application of the recently introduced Corporate Identity and the fitting of the new Volvo wood effect floor – Minoli ETV Series, 225/900.

The head office building, which is open to visitors from dealerships, suppliers and the production plant has been designed to offer a warm welcome in a truly Scandinavian fashion.
Posted in Automotive Monday