More Information

The Minoli Dreamwell series was launched at the exclusive annual Home House event, held in December 2015 for the preview of 2016, the 5th consecutive year the event had been hosted at the grand location on Portman Square in Marylebone, London.
Minoli Dreamwell has been a very popular choice by clients visiting Minoli showrooms in Oxford and London, this modern tile creates contemporary interiors with a soft edge for the 21st century home.
Dreamwell is a metropolitan tile with versatility and captivating effects. Colours range through 6 shades in neutral tones with a warm atmosphere and relaxed approach. Beige and grey tones are included with a choice of: White, Pearl, Gray, Greige, Brown and Smoke.
Dreamwell Brown

Dreamwell Greige

Dreamwell Gray

Dreamwell White

Dreamwell Pearl
Minoli Dreamwell concrete porcelain tiles are produced in a range of sizes from 30/60 to 120/120. The contemporary tile collection is complemented with a variety of ceramic and porcelain mosaics and tile décor pieces.
Extending the range further Minoli Dreamwell porcelain tile collection includes outdoor pieces of a 20 mm thickness with a grip surface in a 90/90 format. Special pieces are also available for step edging and by the pool side.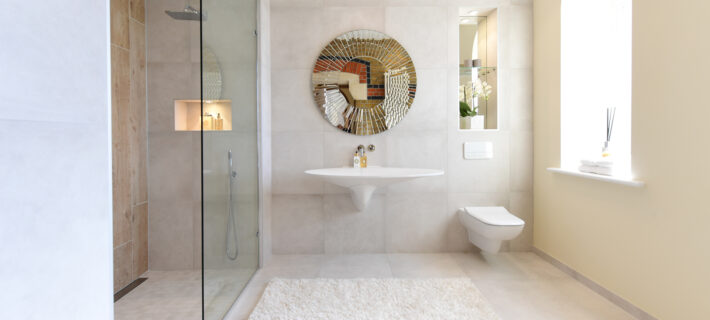 Inspired by the industrial look of concrete flooring and resin set surfaces, Minoli Dreamwell cement effect tiles are produced in both Matt and Lappato. Dreamwell Lappato has a slight sheen to the surface like polished concrete and the Dreamwell Matt has a chalky matt exterior, for natural and authentic flooring from bathrooms to kitchens.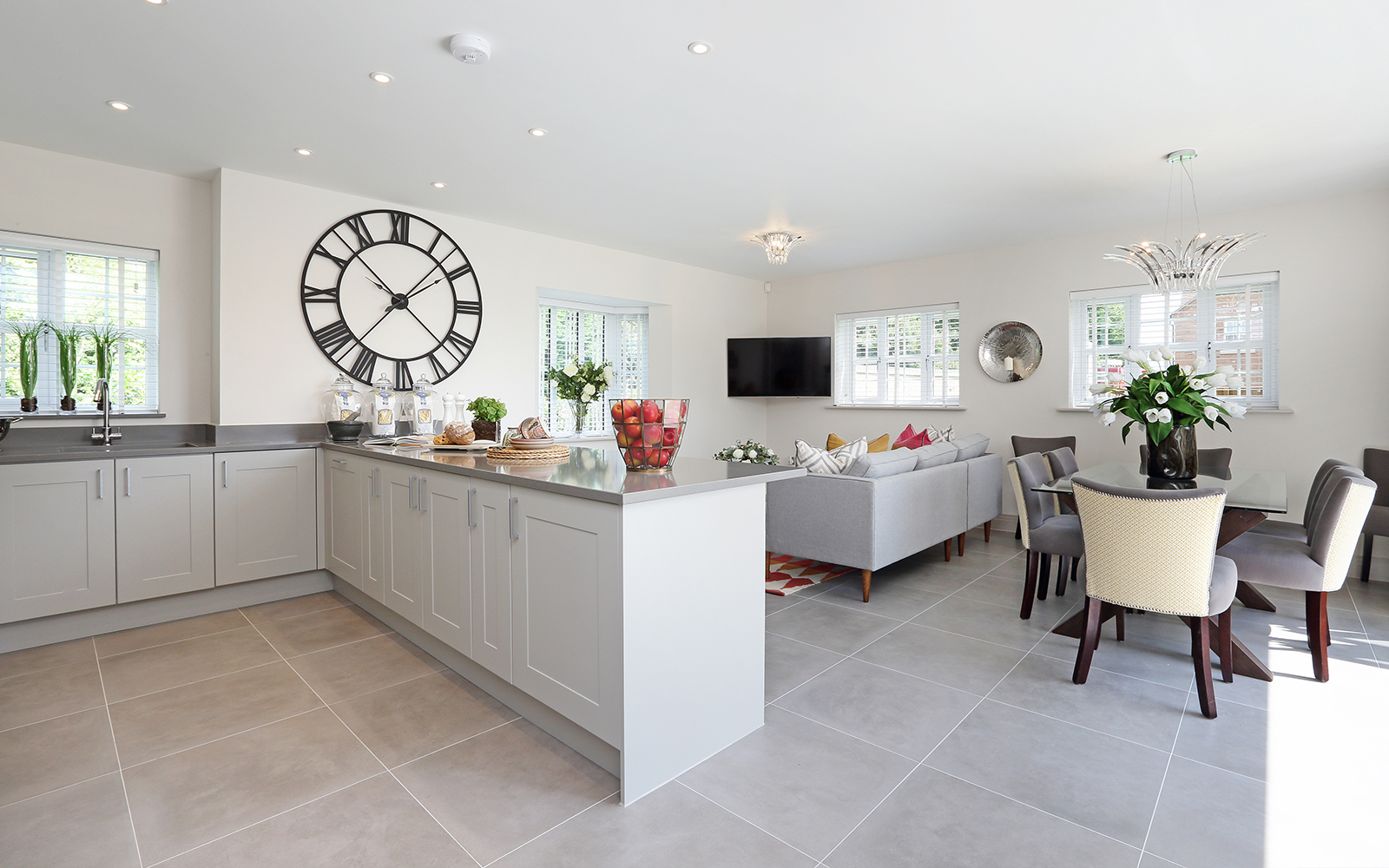 For an inner-city style with the comfort of a country home, Minoli Dreamwell combines a modern design with a natural character. This allows the desirable contemporary aesthetic, accessible for everyday appreciation. Versatility is a key characteristic of this desirable tile; taupe undertones work with grey and beige schemes within interiors.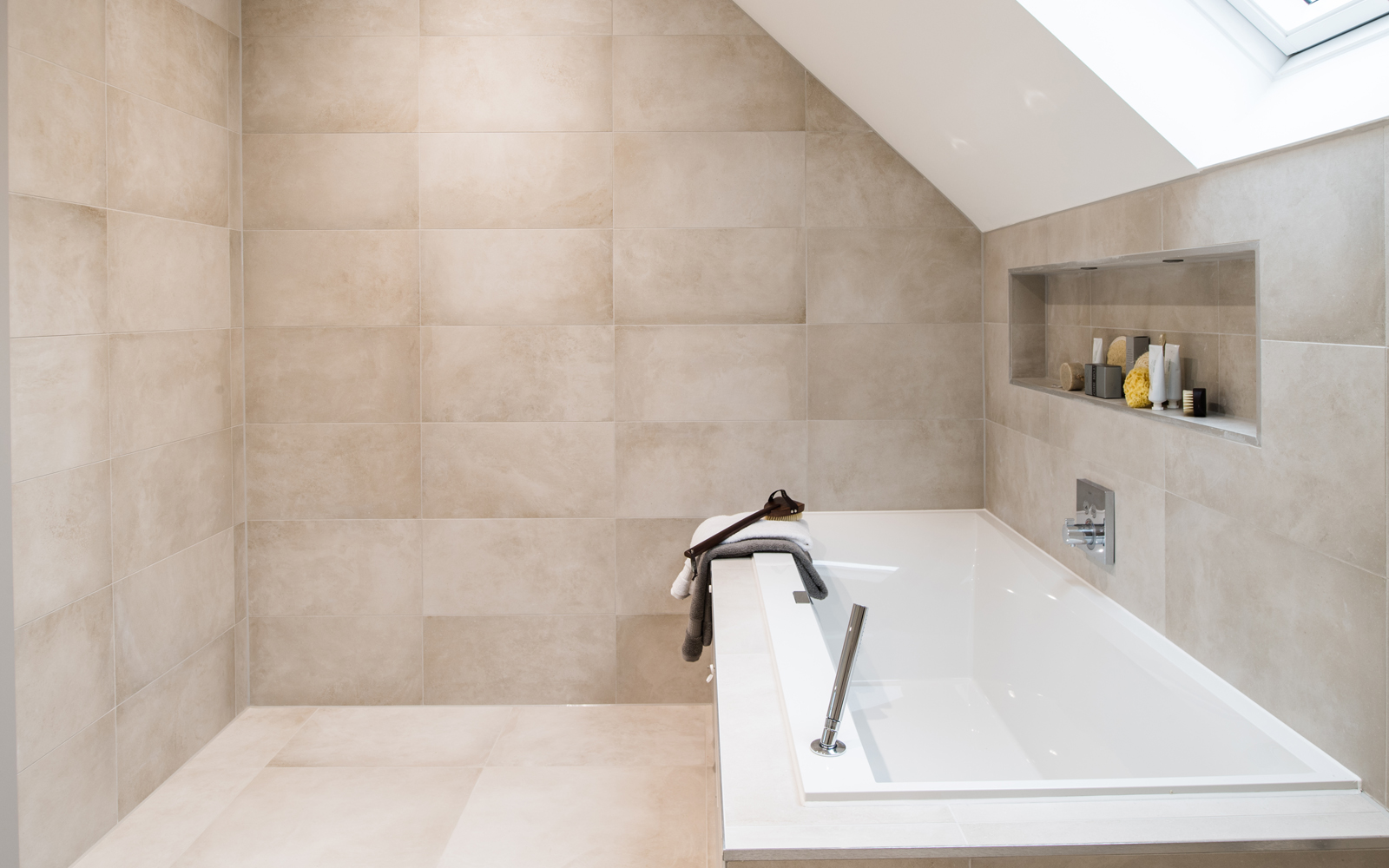 A minimalist aesthetic creates the perfect backdrop for individuality to pour into a room through use of colour and textures of furnishings. Minoli Dreamwell, a contemporary collection with brushed concrete effects, creating harmonious scenes in spaces of architectural essence and zen quality.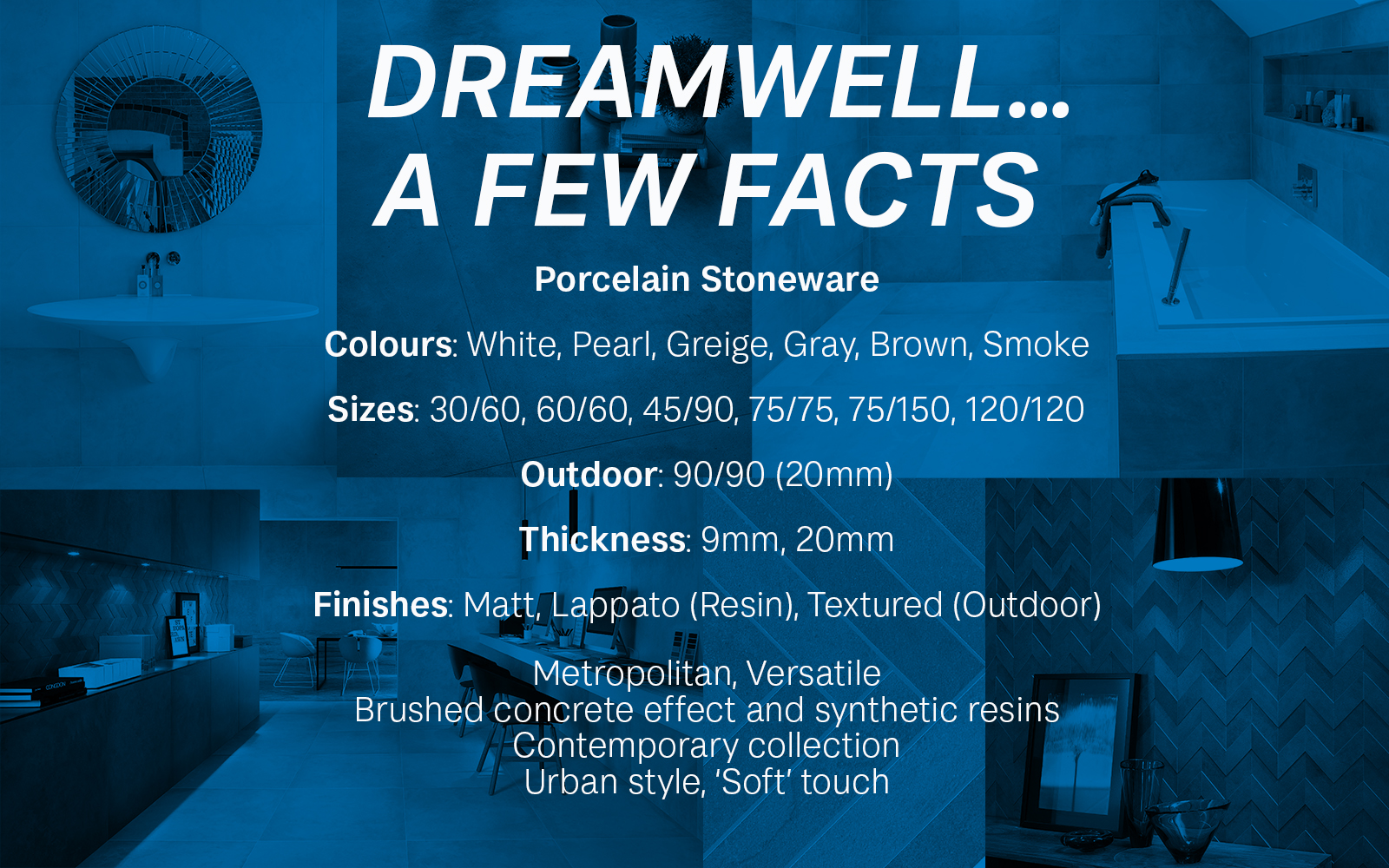 Posted in Fab Fact Friday, Minoli