More Information
Press release
Introducing Minoli Boost+, an extension of the original Minoli Boost concrete-effect porcelain tile series. A new look for the Boost range – Boost+ brings warmer shades of concrete look tiles. Colours cover the beige scale across five new shades. Produced in Italy, Boost+ welcomes a softer, warmer touch to the industrial effects of this concrete-look porcelain tile series. Available in an extensive range of sizes, these rectified edged porcelain tiles enhance the ambience of a room, providing a sheer elegance of simple textures and clean lines.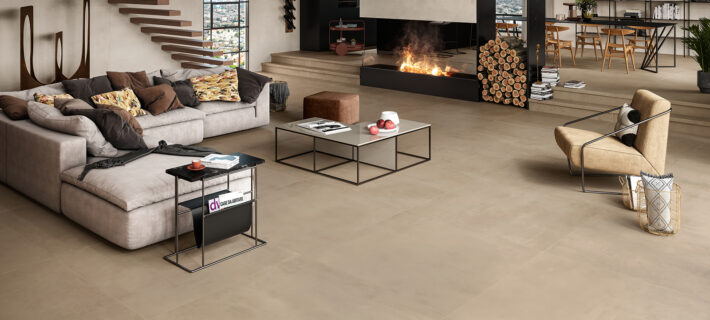 Minoli Boost+ expands this incredible concrete tile collection to 10 base colours, extending through cooler greys into warmer beige's. The levelled cement effect creates a modern twist to any interior or exterior, offering project that will flow from inside to out with ease and consistency. Let personality and style pour into a space. Boost+ / Boost Pro provides an urban edge, while the warmer tones give a sense of comfort and relaxation.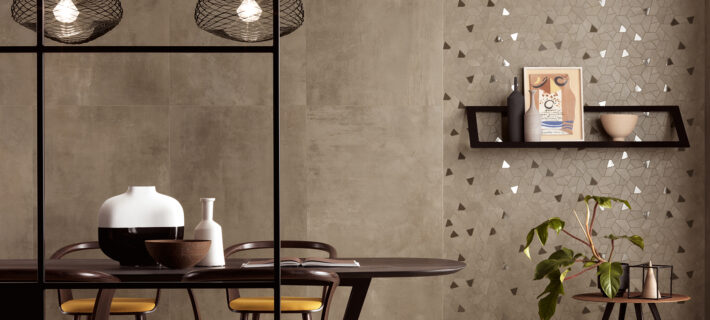 The Minoli Boost collection is an extensive range of concrete look porcelain stoneware. Available in outdoor pieces to coordinate the external look to the indoor, extending a cohesive aesthetic to any design. Boost+ – Boost Pro comprises a broad range of sizes, finishes and thicknesses, including special pieces for steps and around the pool. Contemporary style follows the functionality of Minoli Boost concrete-like tiles, while muted neutral tones allows for creativity to embellish surroundings indoors and out.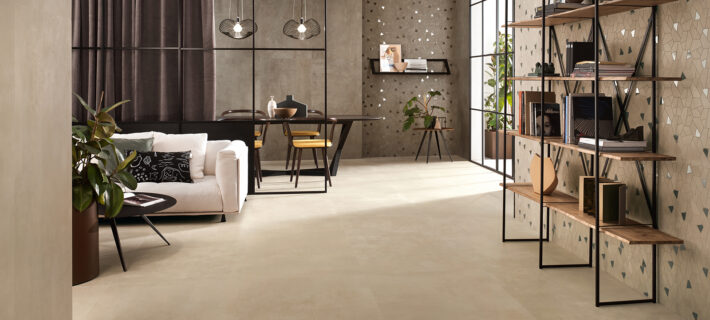 ---
Technical
Rectified porcelain stoneware produced with a full colour body in three finishes. Boost Matt of a 9mm thickness and R10 slip-resistance, available in sizes from 30/60 to 120/240 as well as 6mm 120/278. Boost Grip 120/120, has an R11 slip resistance and 9mm thickness. Concluding the collection is Boost Lastra 20mm thickness outdoor paving slabs, with an R11 slip resistance in size 120/120. Boost tiles are produced for floor and walls, interior and exterior. Suitable for residential and commercial properties and designed for high traffic areas. Boost is complimented with a range of unique and modern mosaics. Including geometric Hexagon ensembles and the timeless matt square mosaic.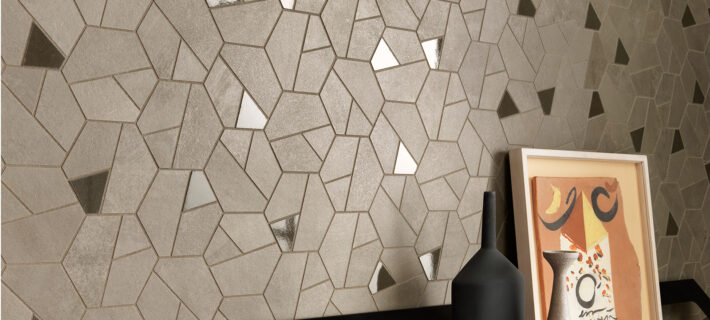 ---
Boost series by Minoli – originally launched for 2019 at the Home House annual preview event.
Posted in Contemporary Essentials, Minoli, New ranges