More Information
Marvellous Monday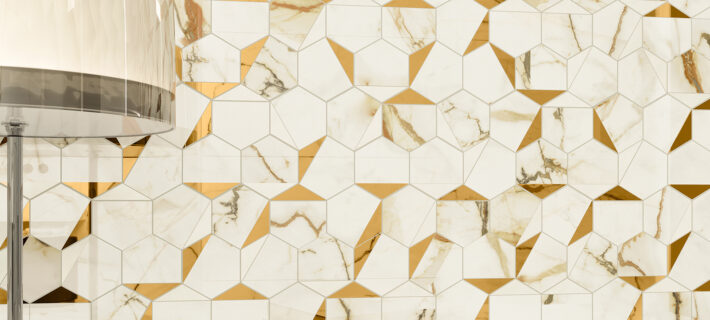 Marvel Calacatta Imperiale, inspired by a precious marble of Calacatta Macchia Vecchia, is distinguished by bands of gold and grey pronounced veining on a creamy, white background, this classic stone creates stunning focal point in every space. A clean white backdrop and golden undertones make an elegant and sophisticated feature for kitchen, bathrooms and accent walls.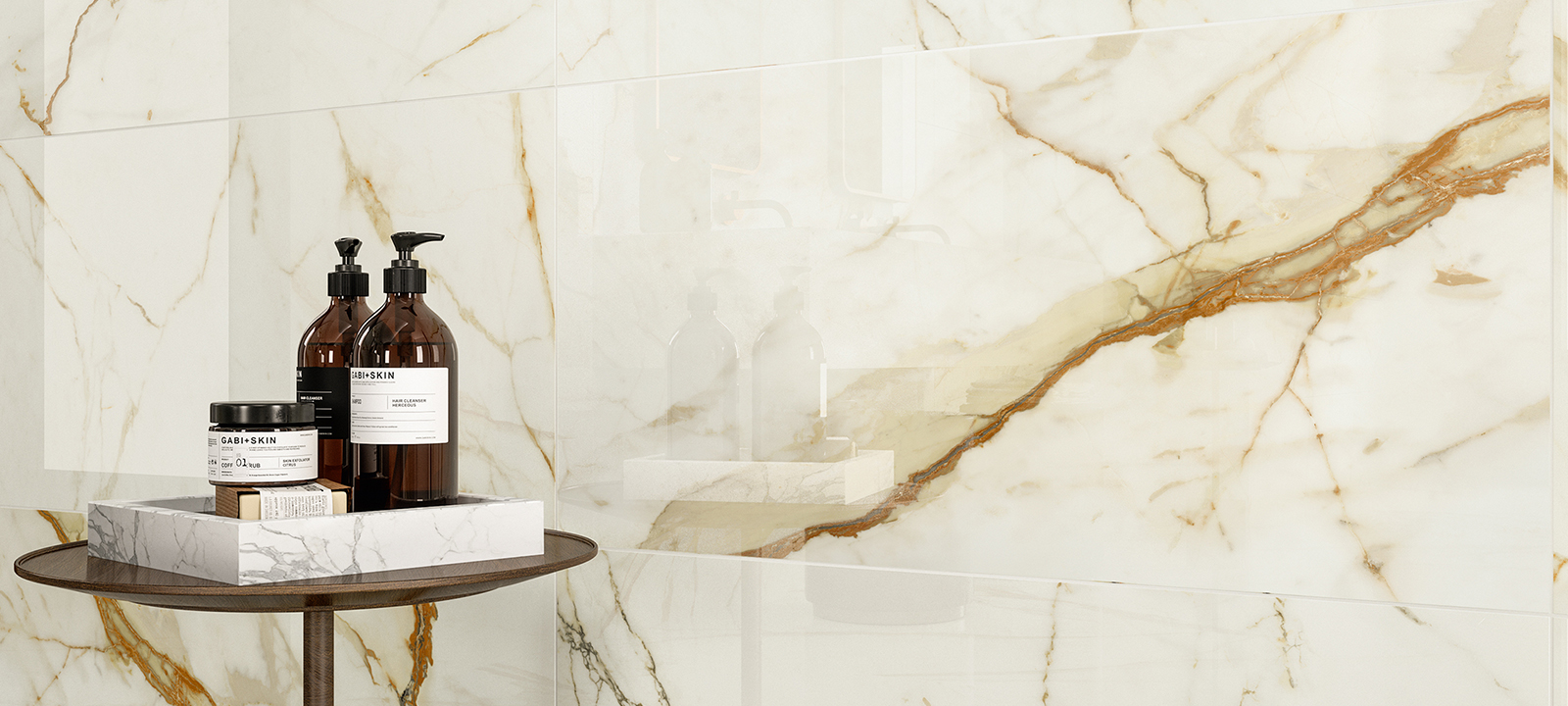 Marvel Calacatta Imperiale marble effect tiles are produced in a range of sizes including: 30/60, 37.5/75, 60/60, 60/120, 75/75, 75/150, 120/120, 120/240 and 120/278. As well as the Polished/Lappato other finishes include the Matt- Natural in sizes 60/120 and 120/120 with an R9 Slip Resistance. In addition, and new for 2021, the Marvel Silk finish, available in select sizes: 30/60, 60/60, 75/75 and 75/150.
The large size pieces measuring 120/240 cm and 120/278 cm truly replicate the natural marble, which is of course cut from the mountains in large slabs to be cut down in the workshops or on site to form complete walls or floor coverings.
Marvel series Fine Italian Porcelain Stoneware. Certain sizes and finishes are available from our UK stocks and the larger formats on a prompt delivery ex-production plant in Italy.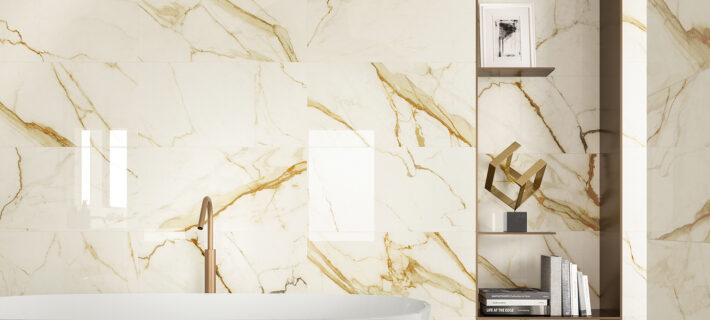 Posted in Marvellous Monday, Minoli