More Information
Marvellous Monday
We are continuing to look at the fabulous Minoli Marvel series, today it is the stunning glamorous look of the Absolute Brown. Brown – never a reference synonymous with Luxury – But perhaps this is an exception.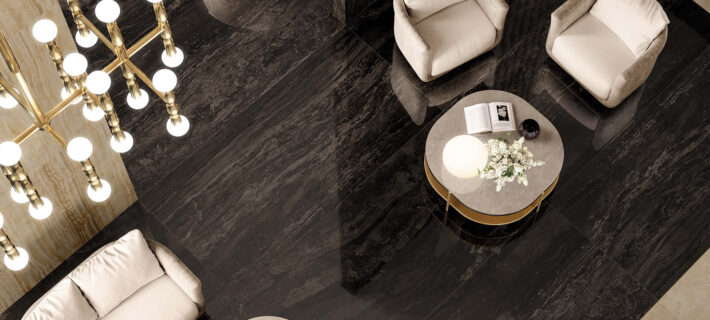 Marvel Absolute Brown is a remarkable and versatile decorative marble look porcelain tile that is sure to animate any interior with its effortless beauty. The understated elegance of Marvel Absolute Brown is rich in texture and movement. Create a focal point in any room with layers of deep chocolate tones, contrasted against the waves of taupe and cream. Marvel Absolute Brown is a perfect addition to any sophisticated and modern space.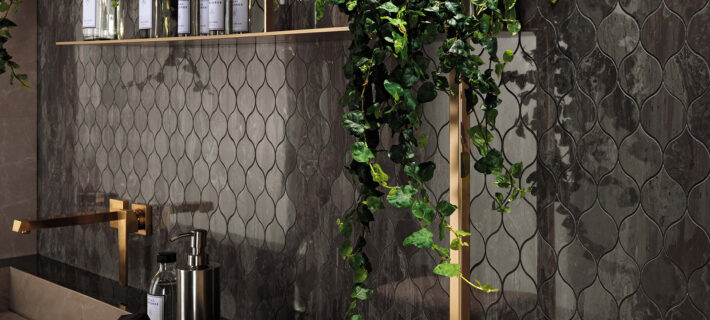 Marvel Absolute Brown Lappato is available in many sizes from 30×60 to 120x240cm, providing the desired impact for any space. Matt is offered in 30×60, 60x60cm plus mosaics of 4.8cm squares. In addition, this tile is presented in Esagono Mosaic in 3D and Lappato, as well as the more unusual Twill Lappato and Drop Mosaic that has a soft, feminine décor. With a moderate to high pattern variation, this tile delivers an authentic charm. Pair with lighter colours from the Marvel Edge collection such as Marvel Imperial White, Marvel Royal Calacatta or Marvel Elegant Sable to contrast Marvel Absolute Brown's dark setting.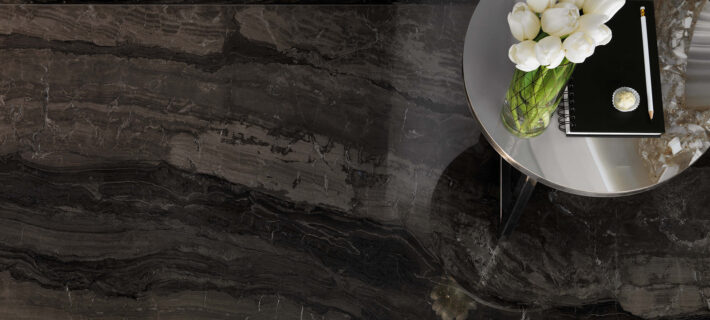 Posted in Marvellous Monday, Minoli