More Information
Marvellous Monday
Another Monday, another look at the wonderful – the marvellous Marvel series…  
Today we dive into a beautiful blend of different shades that is Marvel Bardiglio Grey. A fluid marble surface pattern, loosely punctuated by white steaks across a smoky motion of grey drift. Delicate white array of veins grace over the soft grey coloration, creating authentic representation of marble. Create an impression with an astonishing Marvel Bardiglio Grey, an incredible feature both in modern and classic design.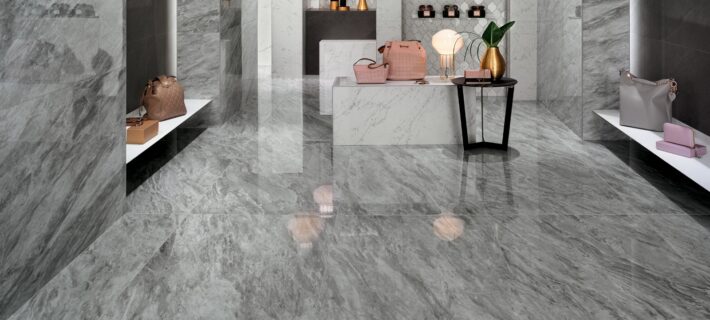 The Marvel series is chosen for homes and developments, by individuals and design practises because of the beauty of the product combined with the practicality of a fine Italian porcelain stoneware.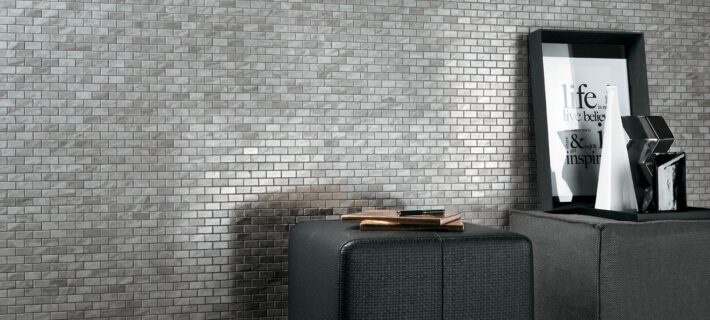 Marvel Bardiglio Grey is readily available in sizes 30/60 and 60/60 in both Matt and Polished finishes. Special order size of 75/75 and 75/150 are available in a Lappato (polished) finish and size 45/90 in Matt and Polished. Bardiglio Grey is produced with a variety of surface designs, portraying an authentic marble representation. This porcelain stoneware is suitable for both walls and floors. Complete with full body colour with a thickness of 9mm. Mosaics are available in a selection of designs from Matt 4.8×4.8 and Lappato 1.8×1.8cm squares, along with the hexagonal Esagono Lappato mosaic in level and a 3D format. A Chevron for floor and walls and the brick-like Burattato Mosaico, are also available in Bardiglio Grey as well as mosaics of Herringbone and the delightful 'Twist' produced in an 8.5mm Ceramic body.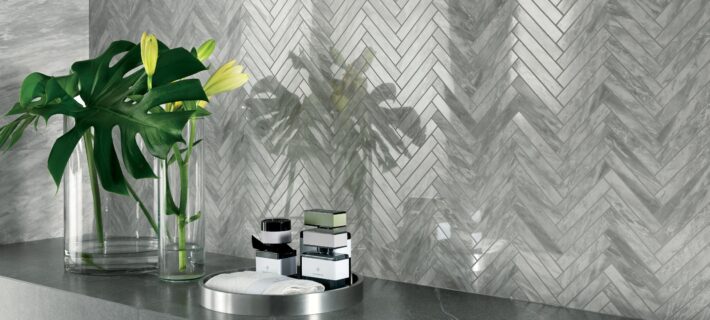 Samples and brochures are available upon request. Bardiglio Grey is displayed within Minoli Oxford & London.  
Posted in Marvellous Monday, Minoli