More Information
Marvellous Monday
Marvel Calacatta Prestigio represents pure marble elegance for a refined yet impressive setting. Calacatta marble is known for its impeccable beauty and for having warm grey veins criss-cross warm white background. Golden accents compliment the greys to produce a splendid aesthetic for luxury interiors.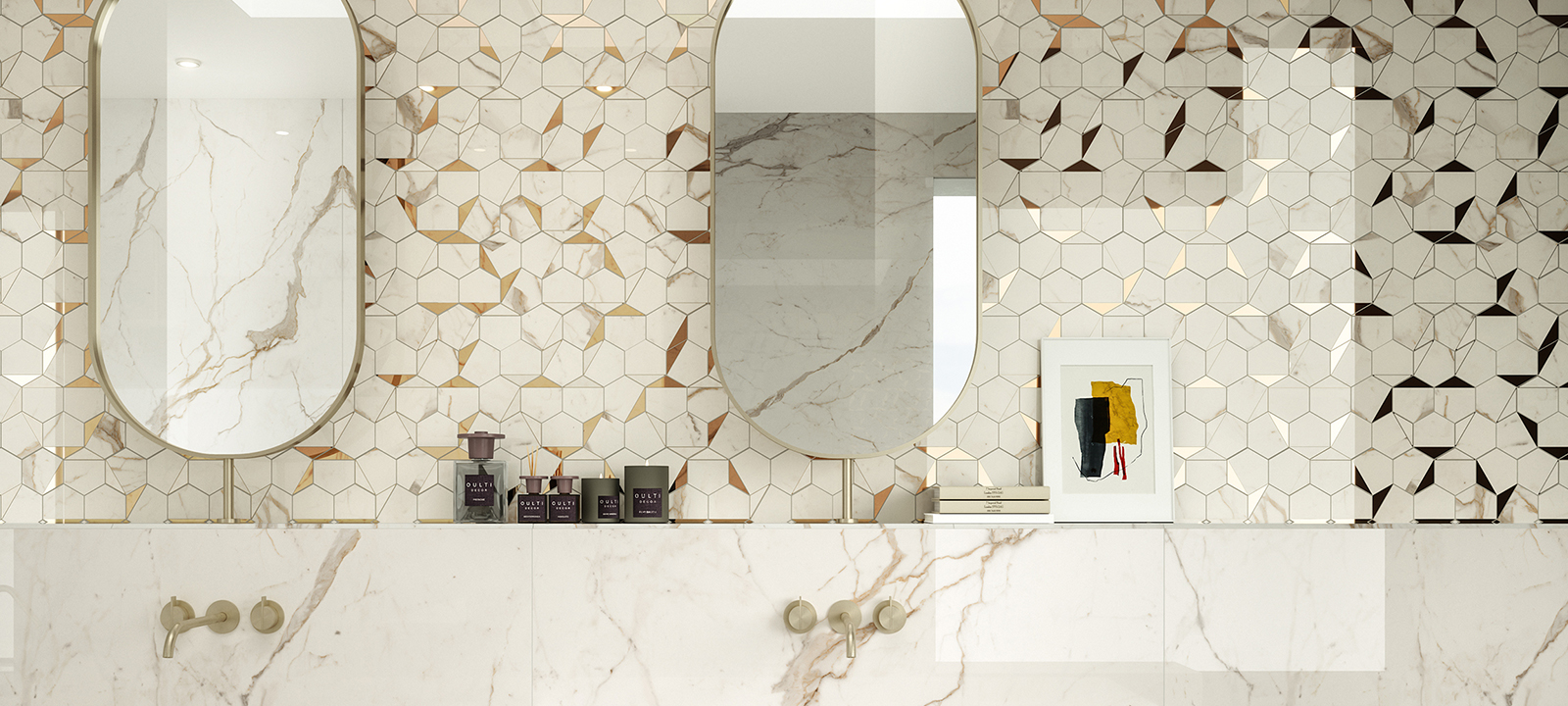 Delicate tones over an ivory, off white backdrop reflects the elegance that natural marble embodies. Inspired by the highly prestigious natural marbles from the most renowned quarries in Italy, Marvel Calacatta Prestigio embraces the allure of natural marble with all the technical advantages of a porcelain tile.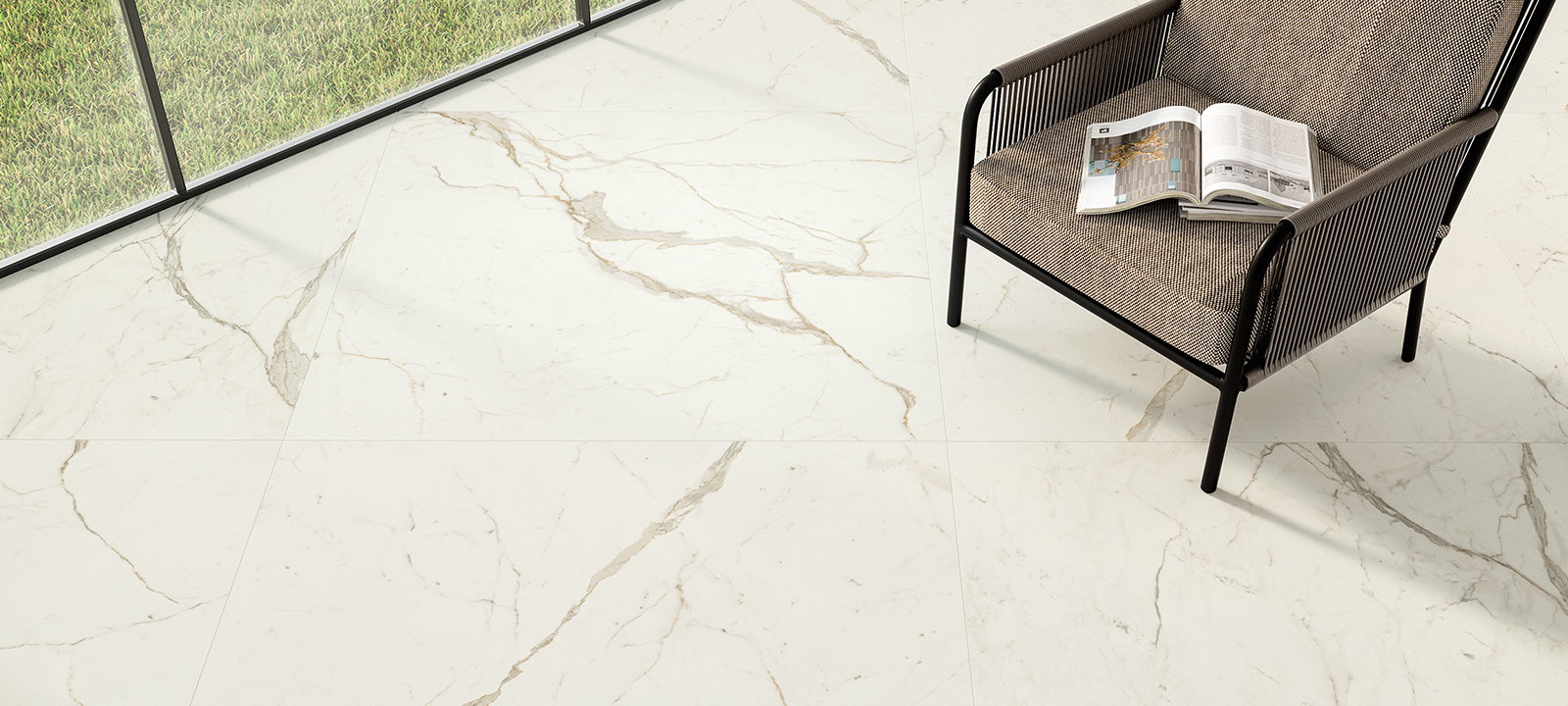 Calacatta Prestigio marble effect tiles are produced in a range of sizes including: 30/60, 37.5/75, 60/60, 60/120, 75/75, 75/150, 120/120, 120/240, 120/278, 160/160 and 160/320. Other finishes include the Matt in sizes 60/60, 60/120 and 120/120 with an R9 Slip Resistance. In addition, and new for 2021, the Marvel Silk finish, available in select sizes: 30/60, 60/60, 75/75, 75/150 and 120/278. Marvel Shine Calacatta Prestigio is also available as a book matched marble effect set. Graceful grey and gold marble veining proposes striking marble effect impression for floor and walls. These bookmatch marble effect tiles are produced as a pair of 120/278 slabs with a 6mm white porcelain body. Complete with an ultra-gloss finish, these sought-after marble designs can remodel any interior into one of exquisite luxury. Authentic marble impressions are warmed with golden tones and contrasted against a crystal clear, pure white backdrop. Marvel Calacatta Prestigio Bookmatch set grants elegance and sophistication to any interior.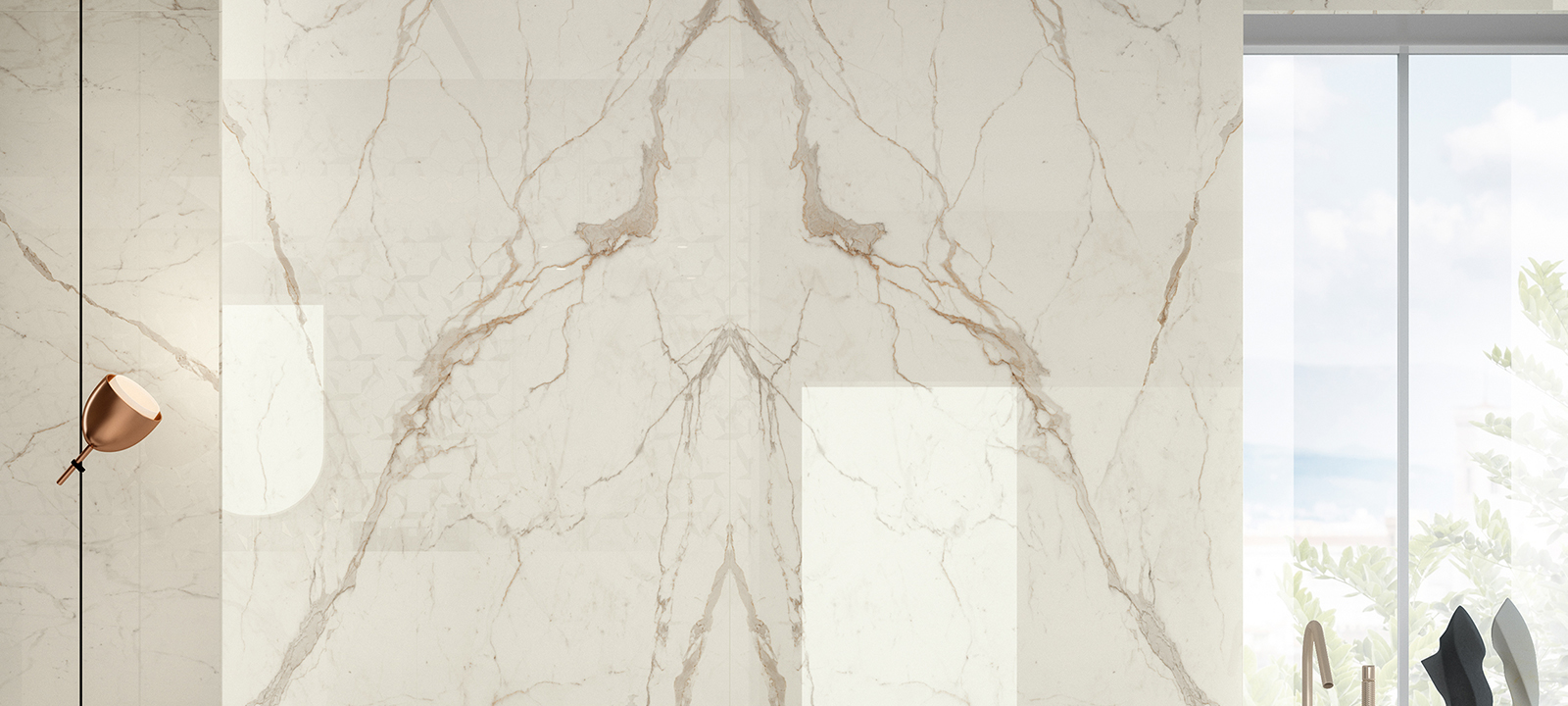 Posted in Marvellous Monday, Minoli