More Information
Marvellous Monday
Today on Marvellous Monday we are looking at one of the surfaces within the new Minoli Marvel Shine series – Statuario Supremo, which is very much as it's name implies a very superior Statuario marble effect.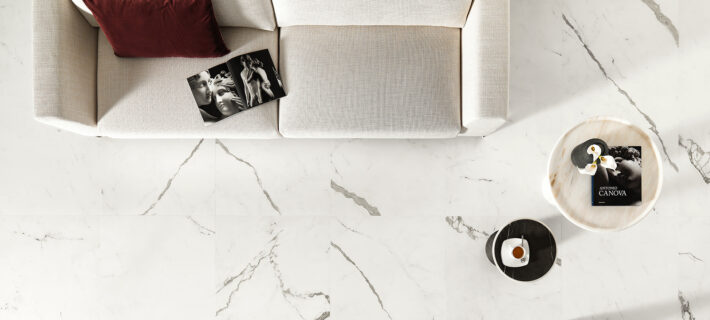 Marvel Shine Statuario is an elegant interpretation a traditional yet dynamic marble design. Marvel Shine Statuario Supremo has the classic marble style of a natural Statuario, which transforms a space into one of impeccable luxury. The contrast between the crystal white back drop and the striking grey marble veins offering a refined, minimalistic style.
Marvel Shine is an extensive addition to the Marvel collection and was launched at the end of 2020 as part of the annual Minoli Preview – held virtually. Now in the spring of 2021 the production lines are rolling and the stock is due to be with us very soon… Sampling and literature is of course available and the range can be viewed within the Minoli showrooms.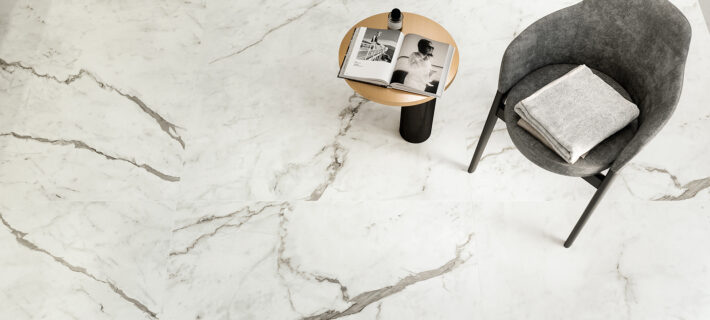 Minoli Marvel Shine Statuario Supremo tiles are produced in a variety of formats, finishes, and designs. Sizes include: 30/60, 37.5/75, 60/60, 60/120, 75/75, 75/150, 120/120, 120/240, 120/278, 160/160 and 160/320. The Matt finish, complete with an R9 slip resistance, is available in size 60/60, 60/120 and 120/120. A new finish introduced for 2021 is the Silk. A semi-polished look that gives a subtle sheen and surface lustre, true to natural marble. Available in sizes: 30/60, 60/60, 75/75, 75/150 and 120/278. To complete the collection, Minoli Marvel Shine Statuario Supremo is produced as an incredible book matched pair.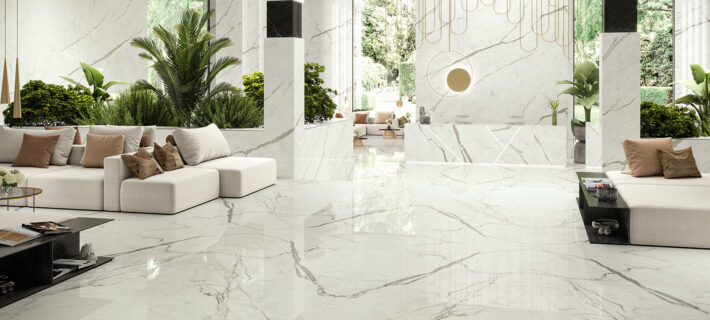 Posted in Marvellous Monday, Minoli