More Information
Marvel Calacatta Extra
Introducing Minoli's 'Marvellous Monday' blog, featured weekly and focusing on the marble effect tile range, Marvel. We begin with the most popular and sought-after marble, Calacatta. Minoli's most established white marble effect porcelain tile and leading choice for many of our clients. Minoli Marvel Calacatta Extra presents distinctive marble veining of sophisticated designs.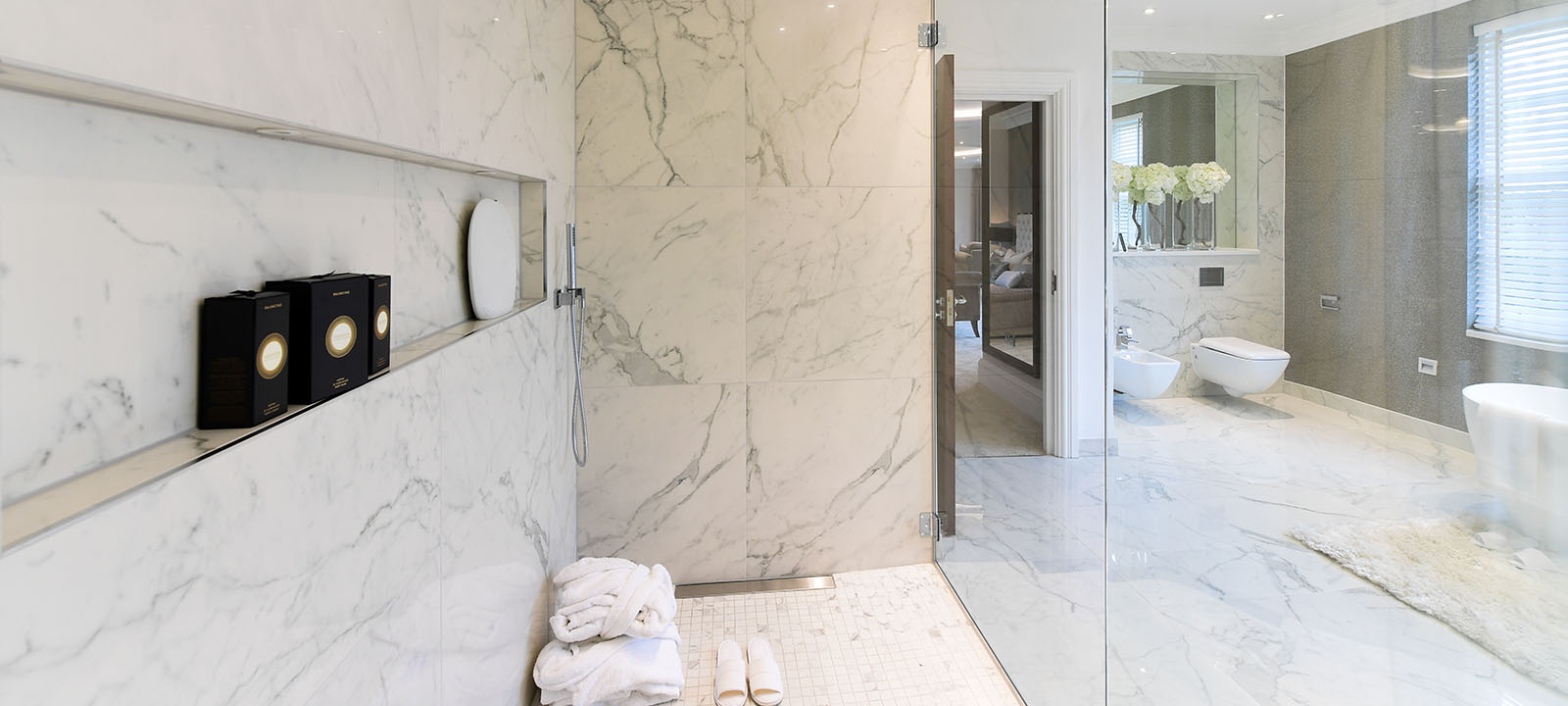 Minoli Marvel Calacatta Extra is complete with a pure white marble backdrop, enhanced with elegant grey veining and includes other details of the natural marble stone. Calacatta Extra provides a distinctive personality and a timeless aesthetic for all interiors. Monochrome visions with warming hues throughout, present authentic marble surfaces for luxury bathrooms, kitchens, and entrances.
Available in a variety of modular sizes – 30/60 up to 160/320, these white bodied porcelain tiles are produced with a 9mm thickness and extra-large sizes in 6mm. Minoli Marvel Calacatta Extra tiles are manufactured in both Matt and Polished finishes, which are suitable for floor and wall application. Transform bathrooms, kitchens, entrances and more within modern homes and luxury properties.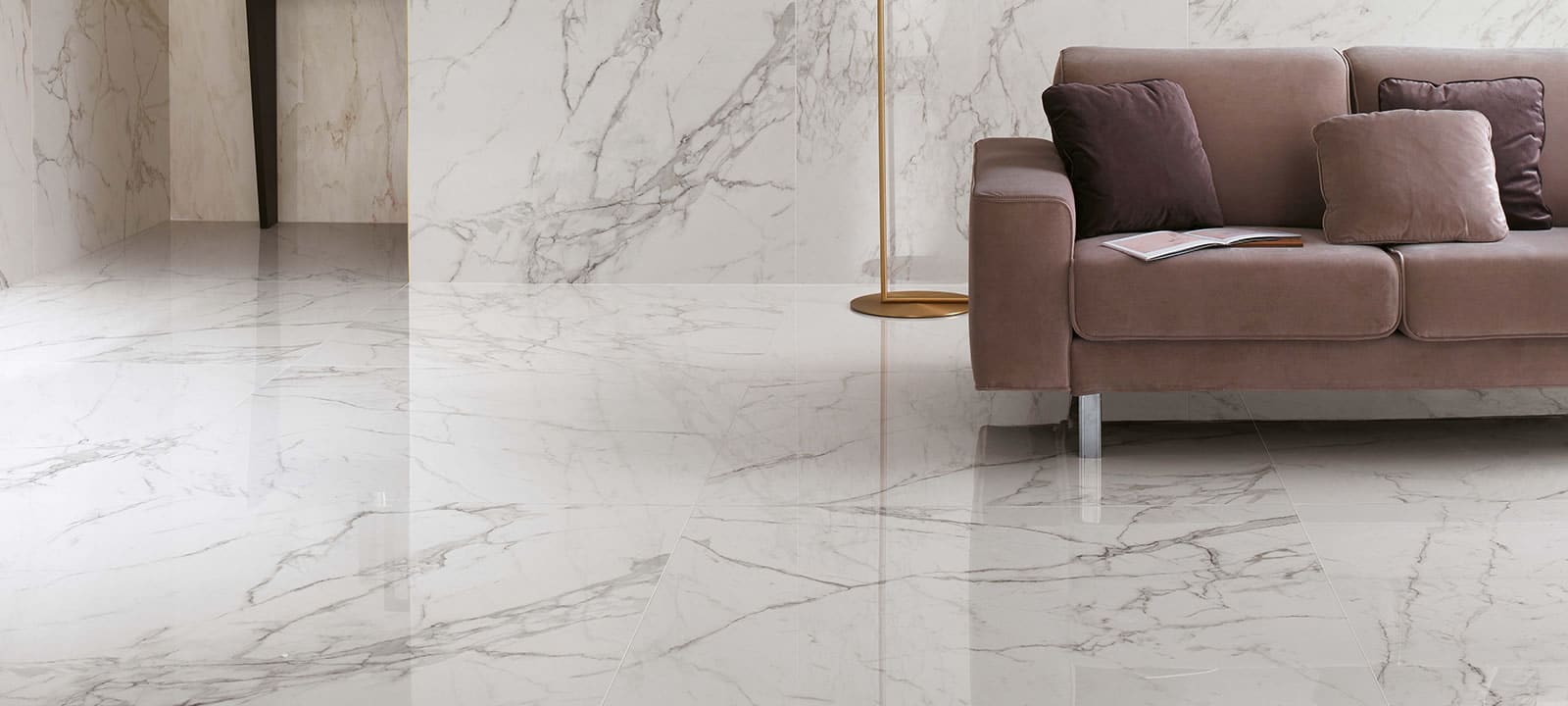 The Calacatta Extra collection offers decorative additions of ceramic and porcelain mosaics. Including classic and modern designs for all styles of interiors. Minoli Marvel Calacatta mosaics present intricate decorative patterns as well as geometric designs which include 3D elements for feature walls and interesting accents.
Minoli Marvel porcelain tiles combine authentic beauty with practicality. The colour and brightness of Marvel Calacatta Extra remains unchanged over time through wear or exposure. Marvel porcelain stoneware resists stains, and scratched as well as chemicals, frost, and discolouration. Minoli Marvel Calacatta Extra Matt provides a surface slip resistance of R9, suitable for most residential properties for use over floors in bathrooms and kitchen areas.
Minoli Marvel Calacatta Extra marble effect tiles were a part of the first release of Marvel porcelain tiles along with additional colours Moon Onyx, Champagne Onyx, Beige Mystery, Bronze Luxury and Grey Stone. Colours through timeless whites of iconic Calacatta to serene Onyx marble effects. Enriched by a warmer beige tone to smoky greys and deep browns.
Posted in Marvellous Monday, Minoli