More Information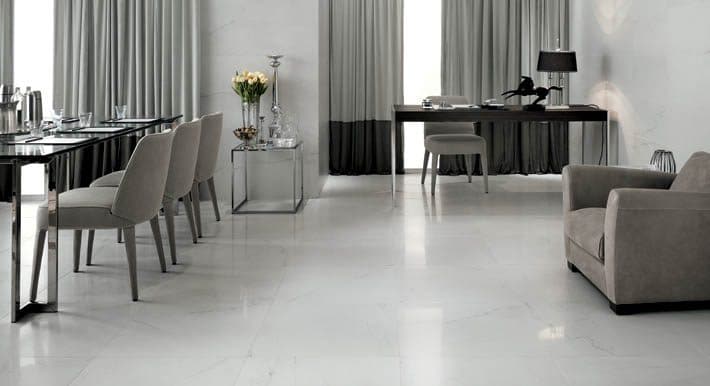 The Italian tile industry has been going through recovery and resurgence in recent years, driven by both the pressure of emerging competition and the ambition of the region's manufacturers to reclaim leadership in terms of style, quality and environmental credentials.
The relentless influx of cheaper imported tiles from China has long been of grave concern. Recently the subject of heated debate at the EU Commission, industry representatives from Spain, Portugal and Italy have complained of illegal pricing and market dumping, causing untenable profit erosion.
A positive ruling on proposals for much higher import duties is expected imminently but, as recessionary pressures squeeze margins across the building and home improvement sectors, importers may now turn to Turkey or Indonesia as alternative sources of low cost products.
The reaction of the Italian industry has not however been to fight their ground on price alone. Ever-eager to innovate and dictate fashion, leading manufacturers have looked for new ways to differentiate and add value.
Minoli, the Oxford based tile distributor, has specialised in Italian ceramic and porcelain tiles for over 50 years and they remain confident that their loyalties are not misplaced.
Managing Director, Jonathon Minoli explains, "Our long-standing relationships with some of the most pre-eminent manufacturers in Italy is once again proving of great advantage.
"Quality tiles are no longer regarded as just functional floor covering or wall sealant. In the end-users' eyes they have become a design statement and today's Italian tiles are the ideal focal feature for contemporary homes, throughout bathrooms, kitchens, living spaces and beyond.
"As a distributor, our dealings with the public are limited so we listen to our professional developer, house builder and architect clients. Our role is to then select from a factory's output the tiles most likely to be in tune with our clients wants and needs and in turn, those of their customers.
"It's also about bringing new products to market, those that inspire and create a step-change in style and fashion. Whilst we don't manufacture tiles ourselves, we can influence the design process, especially with long-standing partners such as renowned Italian manufacturer Atlas."
The Atlas production technologies stem from constant research and development and are among the most advanced in the global sector. Raw materials are carefully selected and the automated production processes are diligently monitored through to a flawless end result. Evolved technologies such as Microtech, combine the resistance of full-body porcelain stoneware with laser decoration's perfect aesthetics.
The latest ranges from Atlas are the backbone of Minoli's contemporary collections, the most recent of which was launched in celebration of the company's 50th anniversary. Stunning tile ranges such as Advance, Style and Milestone all demonstrate the latest advancements in production, as well as featuring Ecolabel certification – the European mark of environmental quality.
In summary, Jonathon Minoli commented, "The Italian tile industry remains remarkably resilient and forward thinking. Through the development of accreditations like 'Ceramic Tiles of Italy', constant investment in R&D and trend-setting design credentials, they have found an inimitable way of protecting their unique reputation in the market. Every year I attend CERSAIE – Bologna's annual International Tile Exhibition – and the raft of fresh products, exciting new styles and inter-firm camaraderie, never ceases to impress."
Posted in Minoli