Venti – Preview 2021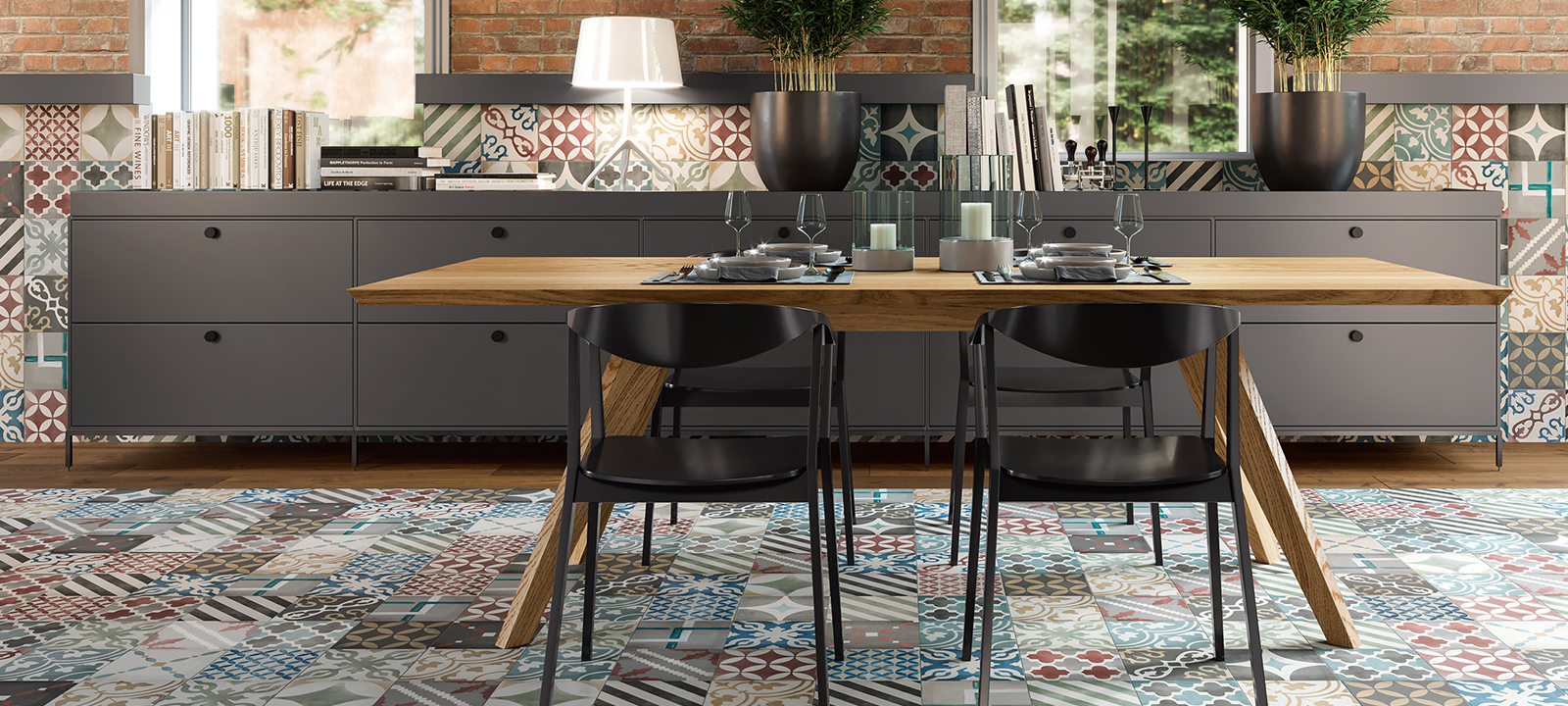 Inspired by traditional floors of the 19th and 20th centuries, Venti reimagines the majestic floors found in palaces and grand buildings.
The chosen format of this new tile series measures 20/20 and is decorated with patterns and intricate markings, to provide eye-catching details over floor and walls.
Venti porcelain tiles are designed to be small (by modern tile standard) and versatile, they can be used for all interiors including residential and most commercial spaces.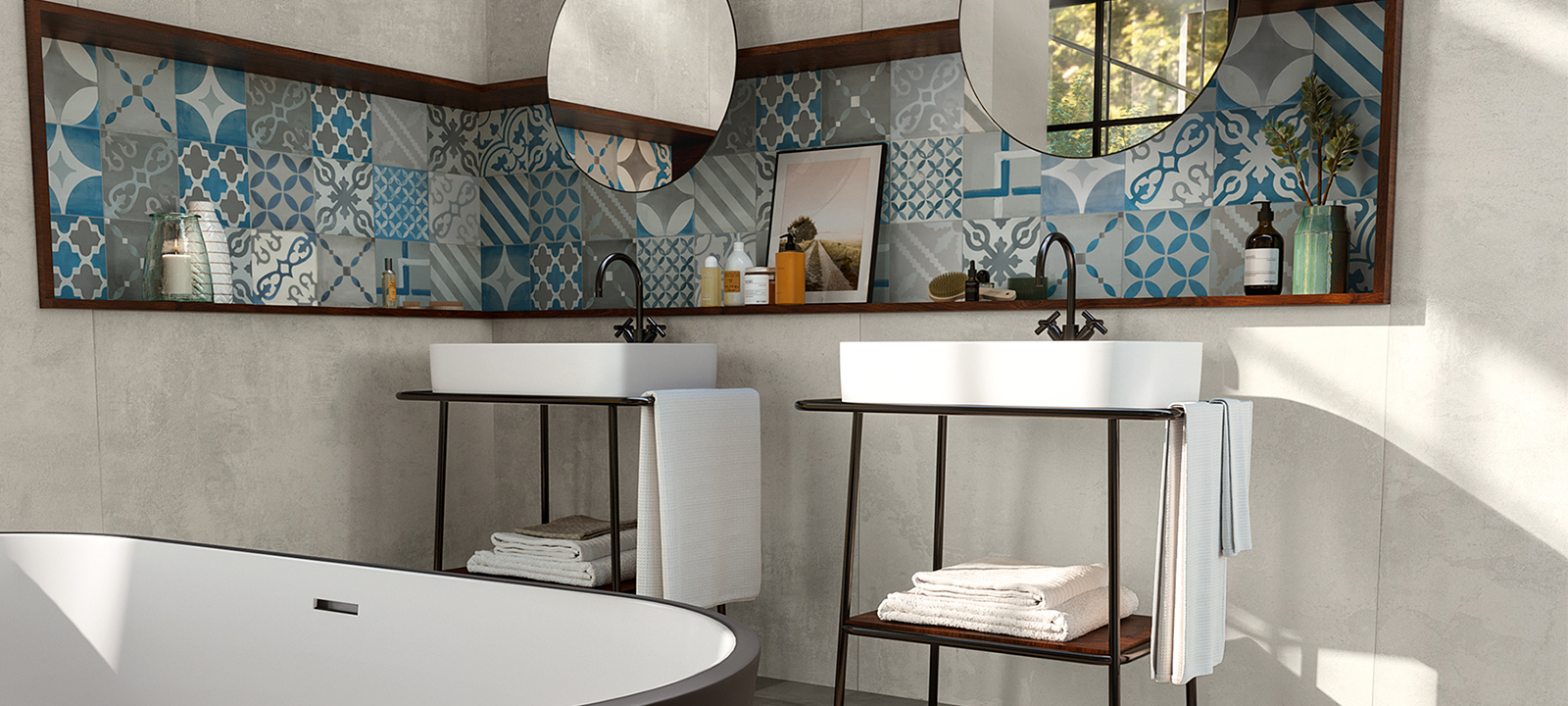 Replicating traditional encaustic tiles, Venti have vivid and bold patterns in a range of styles and designs. These interesting tiles can provide unique surfaces and define a space.
Fulfilling a room's potential with unique charm and admirable personality and style – Venti. Floors and walls are able to be covered with decorated surfaces in tonal and coloured patterns. Venti interprets the decorative tradition of classic floors, in a new and contemporary way.
There are three distinct design groups within the Venti series. This tile range is available in a mixed selection which showcases 20 different geometric patterns for a random arrangement, complemented by tonal designs and repeating motifs. Venti are also produced in three alternative designs. Each option used one design to creates a continuous pattern across surfaces.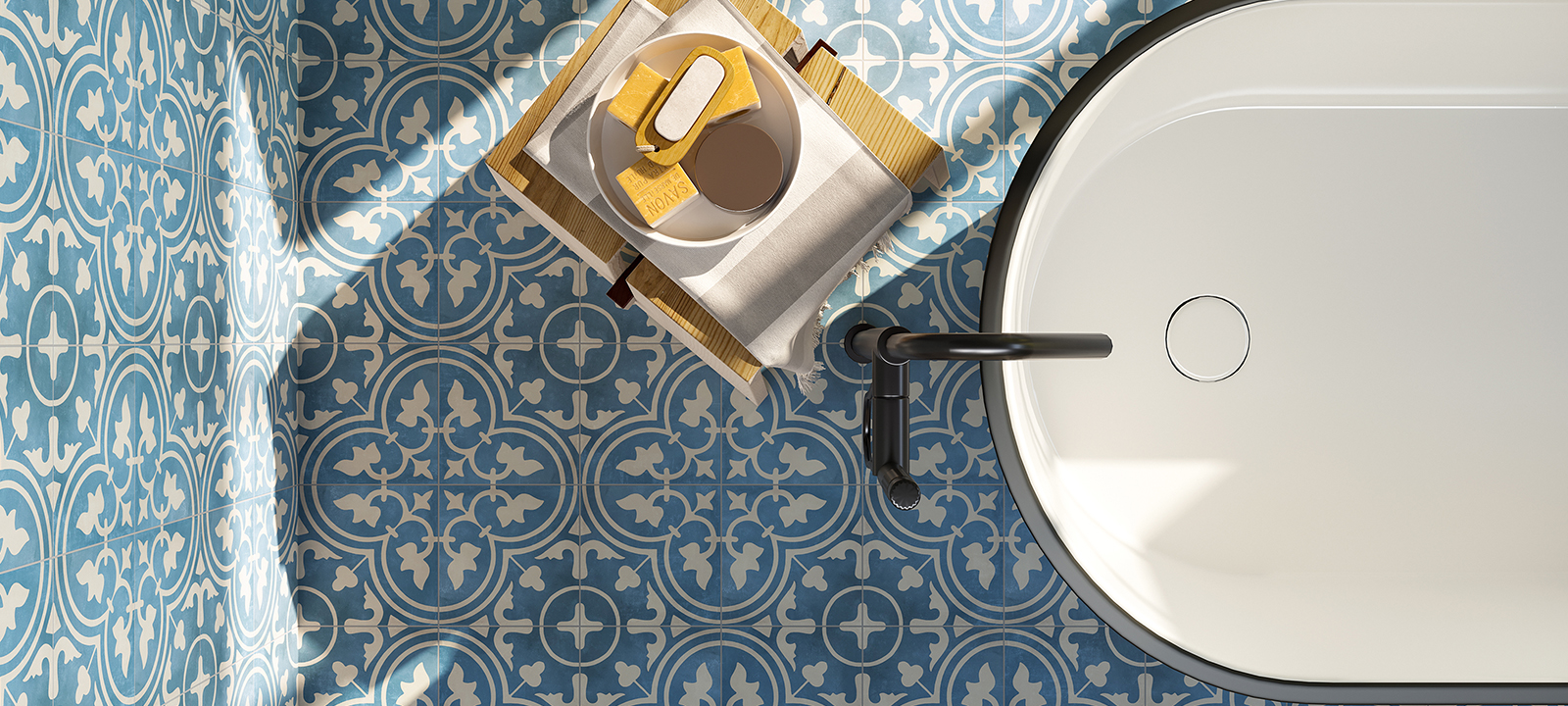 Venti Warm tiles embody a modern aesthetic with bold shapes and tonal impressions, which provide unusual depths and shadows throughout the surface design. Warming beiges and dusty browns contrast against each other to create modern designs.
Venti Cold, features a similar aesthetic to the Warm in cooler grey shades. The same contemporary style is carried with tonal geometric graphics.
Venti Classic Mix interprets a traditional style inspired by the grand floors of royal palaces of the 19th century. These vintage inspired tiles breathe new life into an historic tradition. Conveying colours, patterns, personality, and style in various formations.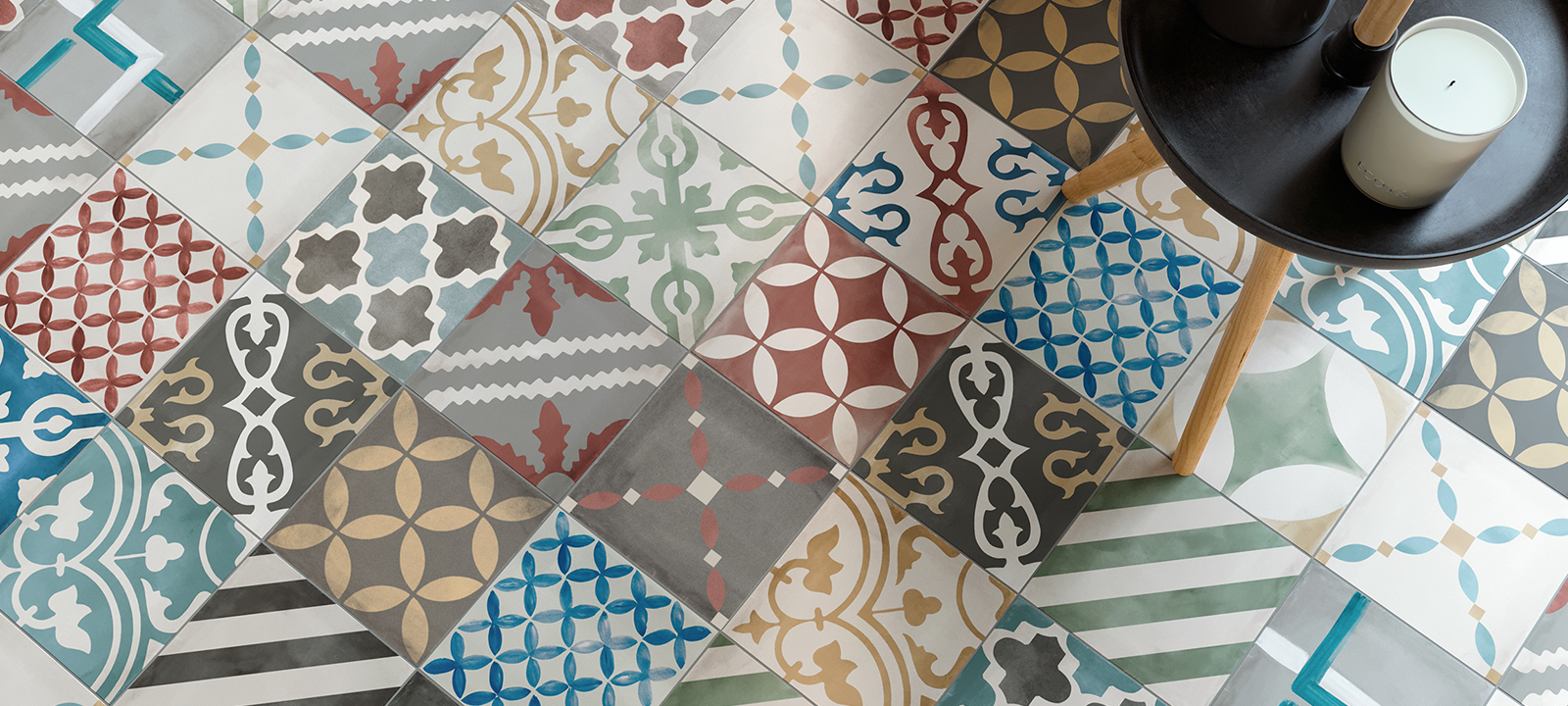 Within Venti – the reds and blues with hints of greens and yellow, dance with more neutral tones to provide elegant designs with an antique charm.
The blend of colours and patterns of Venti can transform an area into something quite remarkable. The option of neutrals or bright colours in a random selection or repeating patterns allows for freedom of design.
Venti's unique style evokes a romantic vision of Central Europe, reclaiming an ancient beauty combined with the value of artisanal craftsmanship.
---
Venti Collection