More Information
Wonderful Project Wednesday
This week on Wonderful Project Wednesday Minoli are looking at a beautiful development in Ascot.
A family home, located in Sunningdale, Ascot. A development so incredible it had to be featured on Wonderful Project Wednesday.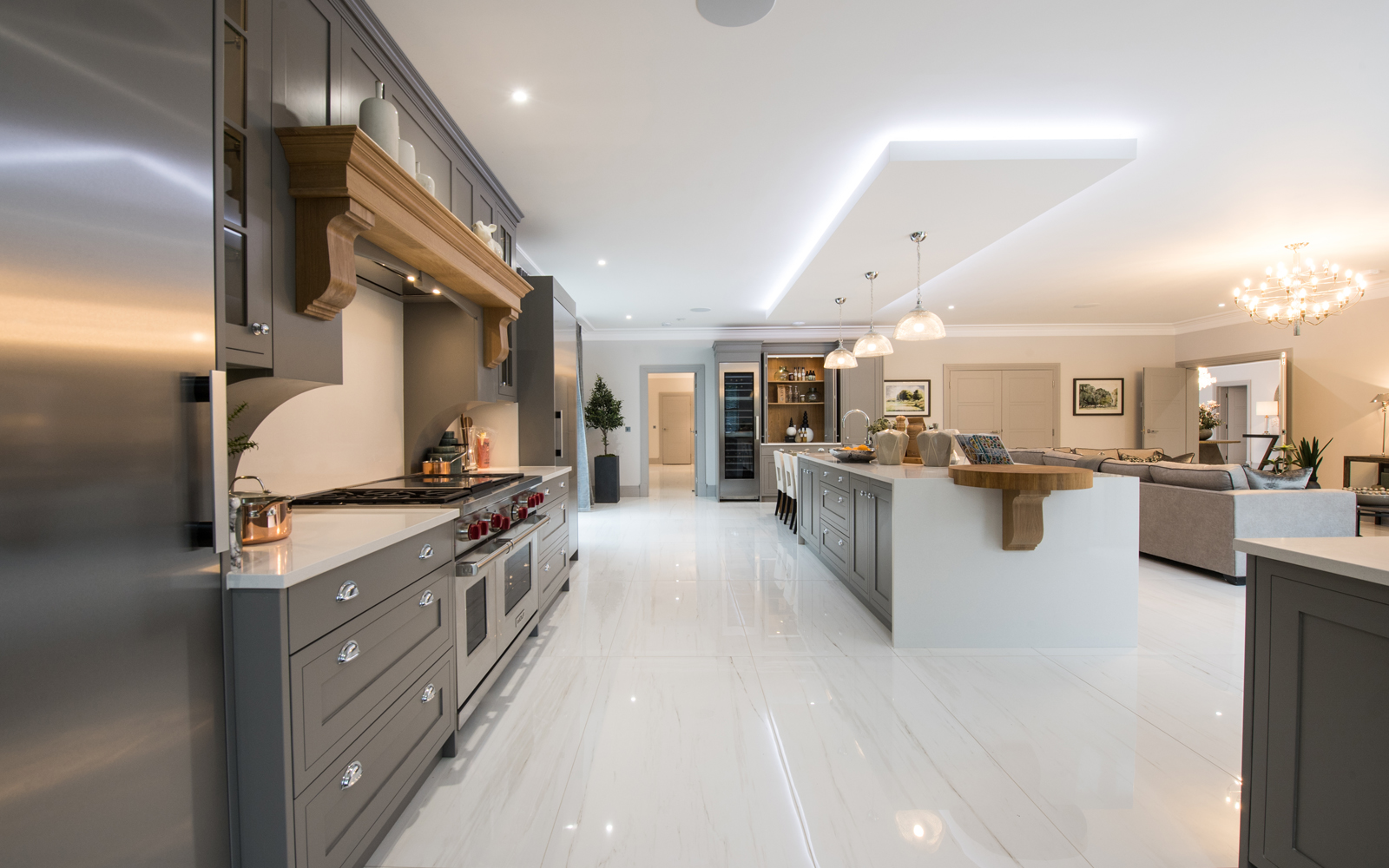 Minoli tiles gleam from pillar to post in this exclusive, bespoke property by Hamill. Featuring 9 different porcelain tile collections from Minoli.
As you enter this grand home, you are greeted with no other than the sophisticated, marble effects of Minoli Marvel Bianco Dolomite. Extending throughout the entire lower ground floor of the property, 75/150cm Italian porcelain stoneware lays the way from door to door. Minoli Marvel Bianco Dolomite with elegant marbled strokes across a creamy, glossy surface, present the ultimate luxurious setting for a bespoke estate.
A spiralling staircase leads up from a grand piano to the upper floors where Minoli tiles have transformed 6 of the 7 bathrooms this home holds in to "boutique luxury hotel rooms."
This magnificent home marries the best of traditional style with the modern trends of the present day. Each bathroom has its own personal style while retaining continuity through neutral tones and soft surface effects.
Modern interiors are achieved with concrete effects from Minoli tiles such as Dreamwell Pearl, Evolve White and Select Nebbia, all cooling light tones for freshness and bright open spaces. Minoli Tanum Plomo is featured in a more dramatic and perhaps masculine bathroom, contrasted against pure white walls and a classic white suite. While the extravagant Minoli Four Seasons Oasi mosaic adds a luxury element and spa-like feature to the contemporary Dreamwell Pearl concrete look tiles.
Tanum Plomo

Select Nebbia

Four Seasons Oasi

Dreamwell Pearl

Evolve White
Minoli Marvel marble effect tiles are the heavenly beacons within this project. The standout Marvel Statuario Select Bookmatch tiles are a knockout statement for the master bathroom. Chosen as the shower wall feature in a bespoke bathroom of elegant space and indulgence. Minoli Marvel Statuario Select marble effect book match tiles, are an outstanding option when opulence is the definitive goal.
Marvel Statuario Select Bookmatch

Marvel Statuario Select Bookmatch
To complete the project, Minoli Serizzo Anti-Slip porcelain tiles have been used in the garage to provide durability whatever the weather.
Posted in Minoli, Wonderful Project Wednesday